Wedding Packages for 2022.
Love one another and you will be happy. It's as simple and difficult as that - Michael Leunig
Congratulations - you said YES!
Whether you're planning a wedding with all your friends and family or an elopement for two. We would love to be a part of it to create joyful photos that feel like you!
Our goal is to tell your story, with a touch of romance, humour and fun. Planning your wedding is such an incredible journey filled with beautiful details that represent your personalities and love. And it all comes together in a huge celebration that is truly going to become one of the most memorable days of your lives together. All the brides and all the grooms, whatever the mix we do them. From the cake to the dress, to the rings, to your something borrowed and quirky socks. Each detail should be the perfect fit tailored to ensure your wedding day is everything that you imagined it to be and more. It would be our pleasure to step into your world and capture your story.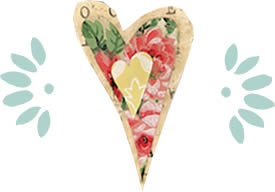 Step 1
Contact me to discuss your wedding date & love story. Choose a wedding package that suits your needs. Schedule your engagement session (packages 1 and 2 only). Pay the $400.00 booking fee to save the date then the balance is due 4 weeks before your wedding.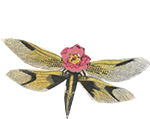 Step 2
Engagement session (this comes with packages 1 and 2 only). Let's meet, grab a drink & go over what you have planned so far for the wedding. I will also go over your wedding day timeline with you, the venue, the vendors and your guests and give you some homework to do (sorry!). Then we will take a couple of photos, you will learn about my style and how to look good in the camera. And I will learn how you like to be photographed as a couple.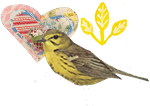 Step 3
Get married. I will meet you on your rehearsal day, offer any advice, meet the bridal party & scout for wedding photo locations. Then you get married!! And over the next few weeks, I will process your photos. You can expect the digital copies back within 4 weeks (can be extended in during the busy season) and your first look within the first week of being married.
We are a creative team that share a collaborative love of everything photography. Pictured from left-right, Melissa Evans, Elissa Gale & Don McLennan.
People often ask me (Melissa) how I came with the name 'Left of The Middle' Photography!? Well I am one of the lucky (?) 10% who is left handed, who smudged the ink from my pen everyday at school all over my wrist and who could never quite get the hang of those right handed can openers. Left of the middle is also a term in photography. Photographers will often place their subject, 'left or right' of the middle instead of the subject in the middle of the photo.
We are based on the beautiful Lake Macquarie, NSW. Half way between Newcastle, the Central Coast, the Hunter Valley and Port Stephens. But will follow your love story wherever it leads. Together we have a real passion for working with each client making sure their wedding is one of a kind and exactly what they are looking for.
We can't wait to meet you, tell your story and create something amazing! ​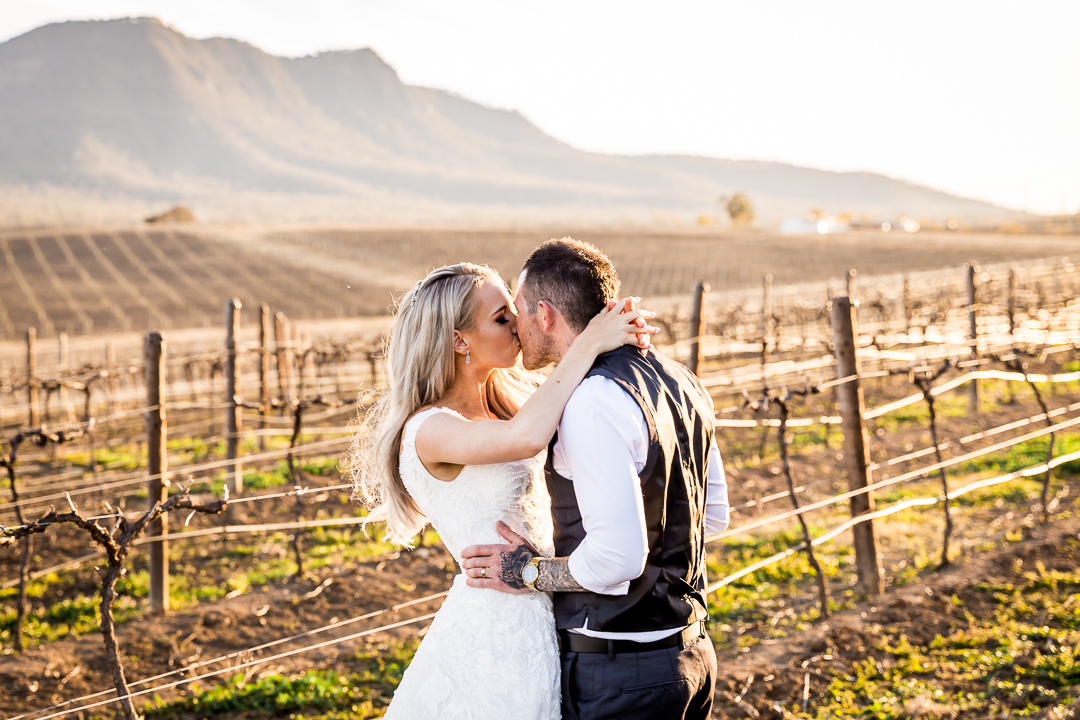 "Melissa is an exceptional photographer! Her level of professionalism is unparalleled and I would strongly recommend her.
We met Melissa for the first time through mutual friends and knew we wanted her to photograph our wedding the following year. She did an outstanding job with our engagement and wedding photos and was so much fun and enjoyable to work with.The wedding day went so amazing and we feel like Melissa was a big part of that day. Thank you so so much for your hard work and taking beautiful photos on our wedding day!" -Shannon & Robert
Wow, the pictures were amazing! You have really given us a story of our day, we were laughing and crying when we viewed them because they brought back so many wonderful memories of our day. We can't thank you enough for being so relaxed and a pleasure to have as part of our wedding – Becky & Jason
Melissa, you were amazing. We loved having you part of our wedding day. You made us just feel so comfortable and at ease. The effort you had gone to always meet us and keeping in contact. We love and thank you again and again – Nicolle & Matt
The photos were amazing, I can not wipe the smile off my face. We had such a fun time yesterday which was really nice particularly as we were both nervous about getting our photo taken. We both came home laughing, happy and excited for the wedding day photos – Emily & Luke                                                                                         
"What could I possibly say about Melissa at Left of The Middle Photography that has never been said?!
From the beginning to the end you feel special and valued as a friend, not just as a client. On top of that, her pictures are AMAZING. My husband and I could not be more pleased with all of our pictures. She captured our day perfectly. She is wellllllll worth the investment – could not recommend Melissa enough!"
– Natalie & Reuben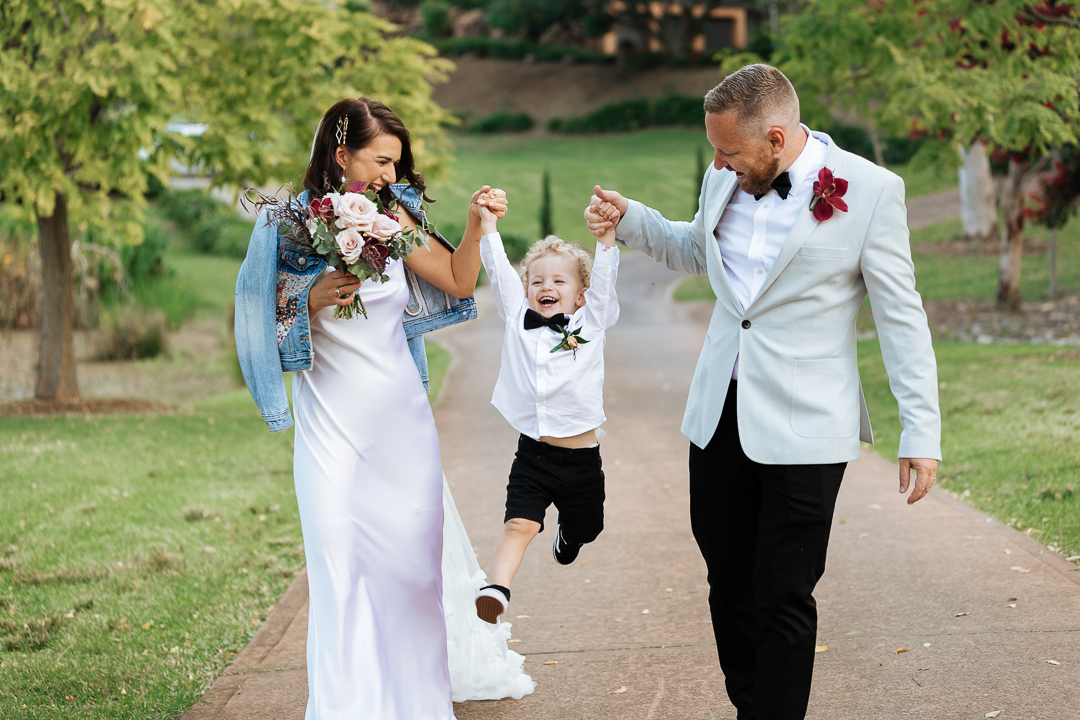 Frequently Asked Questions.
How do I book? 
Get in touch with us as soon as you know you need us. It is a $400.00 non-refundable booking fee to secure your date and the remainder is due one month prior to your wedding day, we can also set up payment plans weekly, monthly – whatever suits you.
Do you travel? 
Yes. We travel like there is no tomorrow. But be quick as there is a limited number of destination weddings that we take on. Travel fees vary depending on location and we consider anywhere within an hour's travel each way as 'normal' travel – that covers Lake Macquaire, the Hunter Valley, Newcastle, Maitland, the Central Coast and Port Stephens (and anything in between).
*travel to the greater Sydney area is extra. 
What is your style? 
Joyful photos that feel like you! Our style is natural/romantic/lifestyle. We are non-intrusive and live for real, natural moments with you, your family and friends. Hugs your babies, kiss your partner, dance with your best friend. There are no expectations other than to show up and be exactly who you are. All your moments are important.
How many photos will we get?  
You will typically receive 60-80 photos per hour of coverage. There are no limits on the number of images we take. It mostly depends on travel times, the number of guests, etc. We do our best to curate a beautiful gallery full of moments from your day.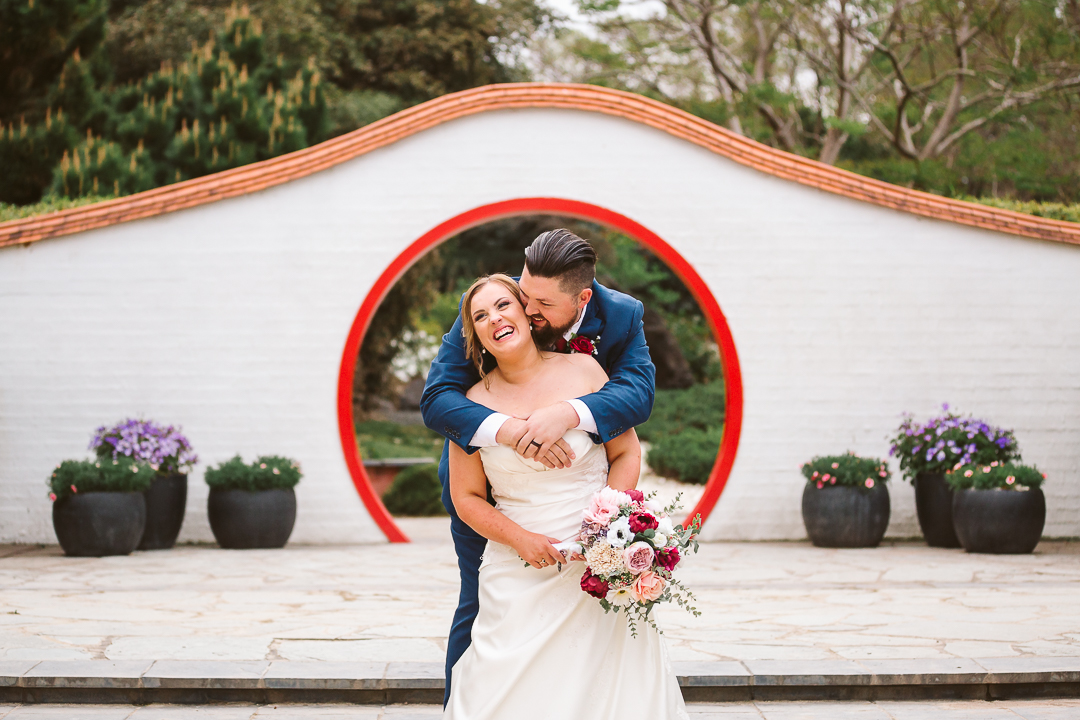 We base our prices from event to event. Options include getting ready through to when you dance the night away.
Package 1 Full Day: Getting ready – Reception
(most popular and around 7-9 hours)
Package 2 Half Day: Ceremony – Reception
(no getting ready photos, around 4-6 hours)
Package 3 Elopement:  Ceremony and bridal party photos
( best for an elopement and less than 20 guests around 1-2.5 hours)
We will also send the drone up where legally allowed at no extra charge because aerial wedding photos are so, so good!! 
There are no extra charges if your wedding is in the Hunter Valley, Newcastle, Lake Macquarie, Port Stephens, or the Central Coast – you're local and there are no travel charges.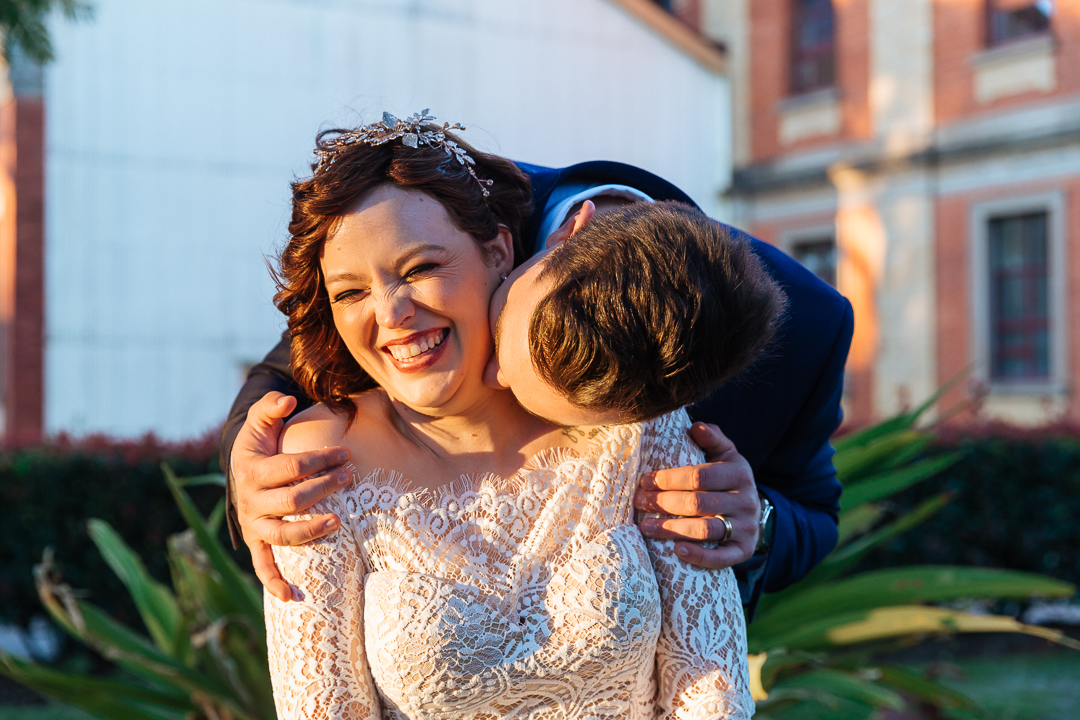 prices updated January 1st, 2021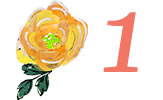 Package 1 Full Day: $3200
7-9 hours, 600-800 process images, 2 photographers, pre-wedding and engagement session, wedding rehearsal, getting ready images, ceremony images, family and friends images, bridal party images, couple images, reception images, drone photography (where legal and weather conditions permit), open air photo booth, colour images, black & white images, USB drive, and a curated selection of 8x10" printed images *Additional fees may apply for outside the area eg Sydney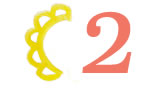 Package 2 Half Day: $2600
4-6 hours, 400-600 process images, 1 photographer, pre-wedding and engagement session, wedding rehearsal, ceremony images, family and friends images, bridal party images, reception images, drone photography (where legal and weather conditions permit) free open air photobooth included couple images, colour images, black & white images, USB drive *Additional fees may apply for outside the area eg Sydney
Package 3 Elopement: $950
1-2 hours, 100-200 process images, 1 photographer, ceremony images, family and friends images, bridal party images, couple images, colour images, black & white images, USB drive
Extra hours: 
Want to add on an extra hour or two of photography to your wedding package?
Package 1: $200.00 per extra hour
Package 2: $300.00 per extra hour
Package 3: $300.00 per extra hour
Day after session: 
$300.00
Pop on your dress/suit one more time and get photos with your new husband/wife away from the hustle and bustle of your wedding day. We can head somewhere new, maybe the Stockton Sand Dunes or the Hunter Valley.
Engagement (and/or family) session: 
$300.00
If you selected package 3 and want to add an engagement session you now can – they are so much fun! Engagement sessions are included in packages 1 & 2. 
Prints and Albums: 
Seeing your photos in print is my absolute favourite things to share, this can be a traditional album, parent album or something 'paper' for your 1-year anniversary! Let me know if you would like more information and we can start creating something beautiful together
We are now taking bookings!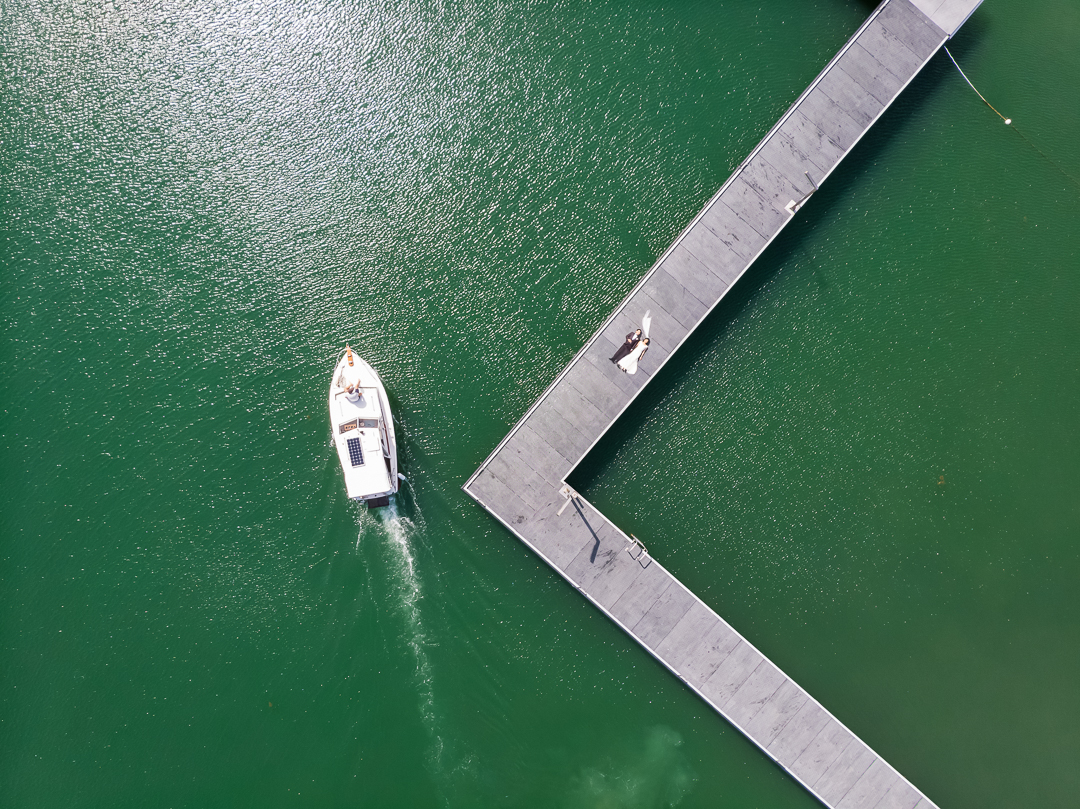 During these crazy COVID times bookings are filling up quicker than usual as couples move their weddings and clients refer us. So if you have any questions please get in touch asap so we can save the date. We look forward to meeting you both and would love to tell your story in pictures, Melissa 🙂