Hello, thank you for stopping by!
My name is Melissa Evans and I am based on the beautiful Lake Macquarie, NSW half way between Newcastle and the Central Coast. I photograph everything from weddings, portraits, families and landscapes, but with a real passion for working with each client making sure each session is one of a kind and exactly what you are looking for.
People often ask me how I came up with the name 'Left of The Middle' well, I am one of the lucky 10% who is left handed, who smudged my ink everyday at school, and who could never quite get the hang of those right handed can openers!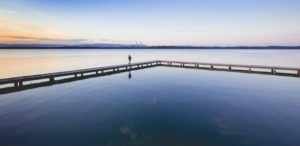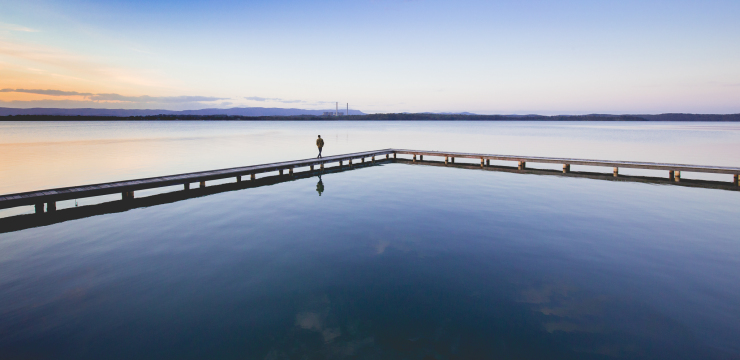 Lake Macquarie views
How hard is it to write something about yourself! So instead of writing a boring blurb all about me, I had Shannon my photography partner, say a few words for me.
'I have been shooting weddings and portraits as well as scenic adventures and beautiful detail with Mel for many years now. During this time, I have come to know her like a part of my own family, so I feel more than qualified to tell you about how she works, who she is and what makes her tick.
Mel has a bold, infectious laugh that not only makes you smile – handy for photos! – but is also quite handy for finding her in a crowd. We are always laughing on the job, simply because we have so much fun. There is never a day that is the same when on a photographic journey with Mel, it is always a fun filled, laughter encased adventure into beauty and special moments.
While having all this fun and forever searching for whirlwind adventures however, you'll be surprised to find Mel is one of the most organised, on time, ducks in a row, planned and prepared people I've ever known. She's got this. She also becomes hilariously distracted by fluffy cute things, whales and children – all of which she has incredible rapport with (yes, even the whales). Mel lets you do you; shooting with us is shooting with your new best friends- laughing, sharing and getting the shot without feeling like you're on display.
So what kind of results should one expect from a shoot with Mel? Well… she combines energetic joy with precision. She takes her ability to find the beauty in every detail and mixes it with her technical skill (aka camera wizardry) and always delivers natural, beautiful imagery. Every. Time.'