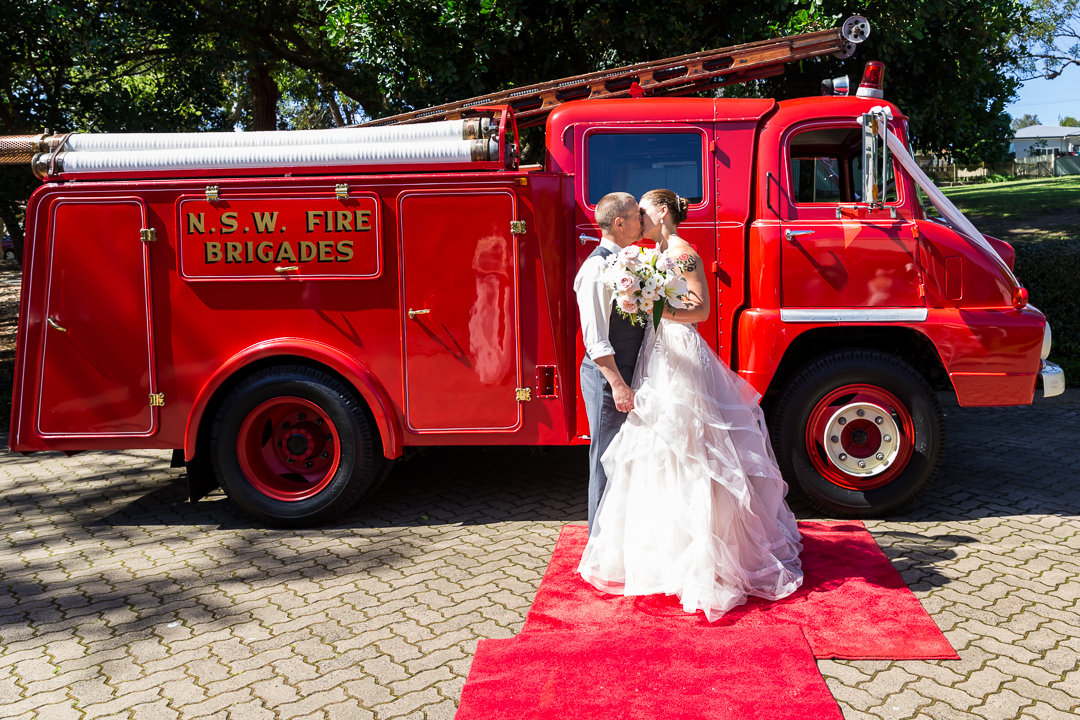 When a firefighter meets a school teacher! Amy & Grant were married in the beautiful Japanese Gardens in Gosford – a total hidden gem surrounded by nature and a massive koi pond. As you scroll through the blog, take notice of what is happening in that first photo and let's call it an instant haircut! When the hair isn't doing what it should do, off it comes. This pretty much set the tone for the entire day; I don't think I have seen a bride beam like Amy did all day, it was beautiful.
I am so happy for you both, there were so many beautiful moments throughout the day, from the fire truck arrival, to the recreation of your first kiss under the wisteria arch, to seeing all your kids together to support you both. You are so lucky to have found each other and I wish you nothing but happiness and laughter.
Melissa & Elissa xox
Photography: Left of The Middle Photography
Ceremony: Japanese Gardens, Gosford
Celebrant: Major Lyndsay Smith, FRNSW
Reception: Gosford Sailing Club
Florist: Lauren Alyce Floral Design
Event Planner: Celebration Set Ups
To check out Amy & Grant's engagement photos click here 🙂
Not long till the next blog, see you soon!