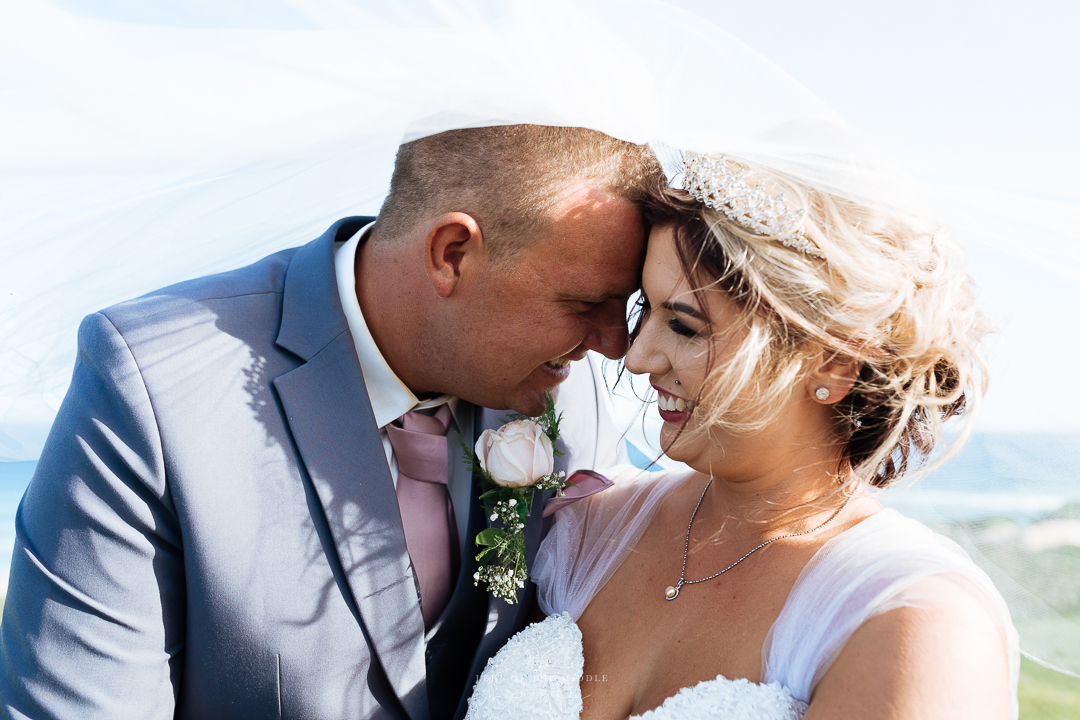 Brianna and Peter were so lovely to work with, I had been looking forward to their wedding ever since first meeting Brianna and her mum more than a year ago. And I love working at Shelly Beach Golf Club, everything is always so well thought out and considered. The only bit that wasn't … was the wind, like crazy gale force winds the kind that no matter how much hairspray you use it is rendered useless!
If there was ever a princess dress, this was it. From the tiara to the flowers, to the dress, everything was just beautiful. And their two children stole the show many times over, just the cutest addition to the bridal party.
And then there were the golf carts – this is the only way to take wedding photos (no more weddings without them please lol) the bridal party had the best time racing around the golf course, so much fun!! 
I am so happy these two found each other and had the wedding of their dreams and wish them and their families all the best for the future.
Thanks so much for trusting us to take your photos.
Melissa & Elissa xox
Photography: Left of The Middle Photography
Venue: Shelly Beach Golf Club
Not long till the next blog, see you soon!