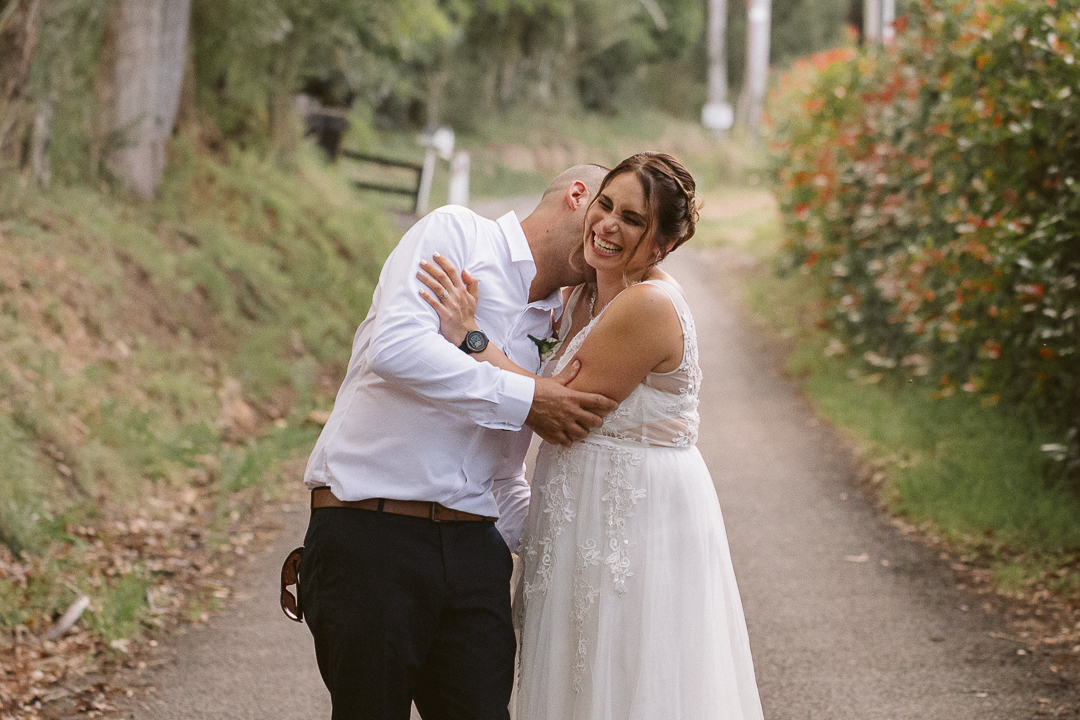 Tanya and Juan were married on one of the hottest summer days of 2020 – the forecast was 43' with no breeze. But there was a pool, ha!
After a really tough week for the bride and groom (their original venue canceled within one week of the wedding). They miraculously moved their wedding location and vendors to The Mackay Family Estate in Ourimbah. Tanya was also pregnant!
The venue, vendors, and guests all pulled together and it really was the best day full of love and happiness with their 5-year-old son. As slowly (and quickly) as possible we wandered around the estate getting lots of fun and romantic wedding photos before finding a fan!
Thank you for inviting me to be a part of your day, it was hot and wonderful and a day not to be forgotten.
Melissa & Don  xox
Photography: Left of The Middle Photography
Ceremony and Reception: Mackay Family Estate
Celebrant: Katie Blanchflower  
Catering: Eden Catering
Drinks: The Wandering Gypsy
Entertainment: JC Entertainment
Not long till the next blog, see you soon!