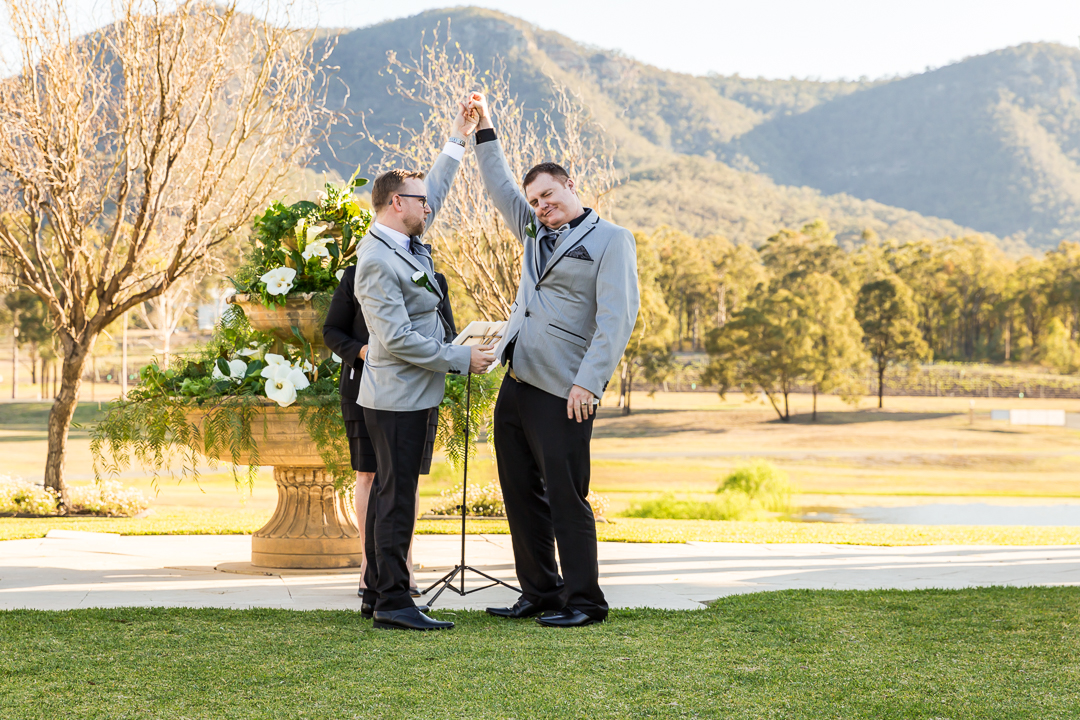 Alan & Paul were married in the Hunter Valley. Their wedding had so many 'wow' moments I don't even even know where to start. From the helicopter arrival, to their dogs walking down the aisle, to the smoke bombs we set off during the location photos, to the finale fireworks and who could forget 'the song' Eagle Rock and the Aussie tradition that happens when you play it at a wedding (you'll have to google it, as there will be no photos in this blog)!
Thanks so much for inviting us to be apart of your wedding, we loved every minute of it 🙂
Congratulations newlyweds!
Melissa & Elissa xox
Photography: Left of The Middle Photography
Ceremony & Reception: Leogate Estate, Hunter Valley
Transport: Dollface Garage & Skyline Aviation
Celebrant: Colleen Brunsdon
Entertainment: Mobilistic DJ's
Florist: Peter Herd Floral
Hair & Makeup: Hair and Makeup by Danielle
Cake: Bec's Cake Creations
To check out Alan & Paul's engagement photos click here 🙂
Not long till the next blog, see you soon!