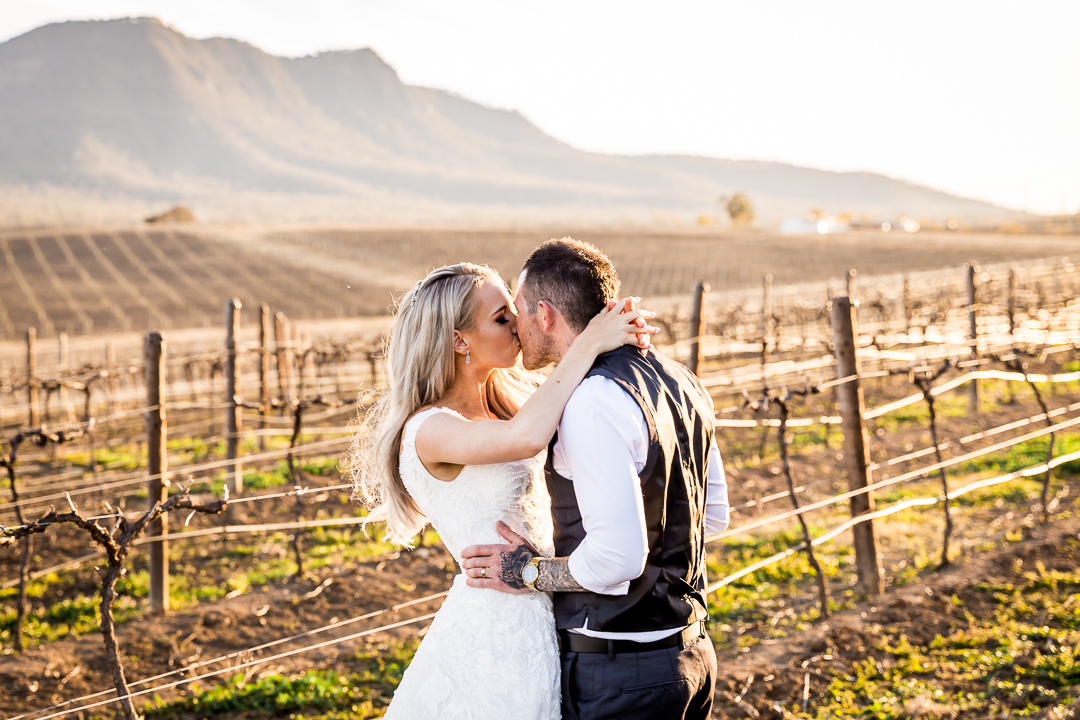 Tayla & Kyall were married on a perfect spring day in the Hunter Valley. Their ceremony was an intimate gathering of friends and family in the gardens of The Mercure Hotel. And wait till you see Tayla's dress – the design sat so beautifully in folds, you'll see what I mean when you see the photos!
Spring weddings also mean magpie season in Australia and swooping maggies! If you aren't familiar with what that means, basically a small percentage of magpie birds become highly aggressive during breeding season and will swoop at folks passing by, brides included! I'll pop a photo of our 'maggie' at the end, guess it loved Tayla's veil!!
This wedding was a complete joy to be a part of, both the bride and groom only had eyes for each other and it really showed.
Congratulations newlyweds, I loved every minute!
Melissa xox
Photography: Left of The Middle Photography
Ceremony & Reception: The Garden at the Mercure Hunter Valley
Celebrant: Julie from This Moment On
To check out Tayla & Kyalls engagement photos click here 🙂
Not long till the next blog, see you soon!
And as promised – the cheeky magpie that loved Taylas veil!