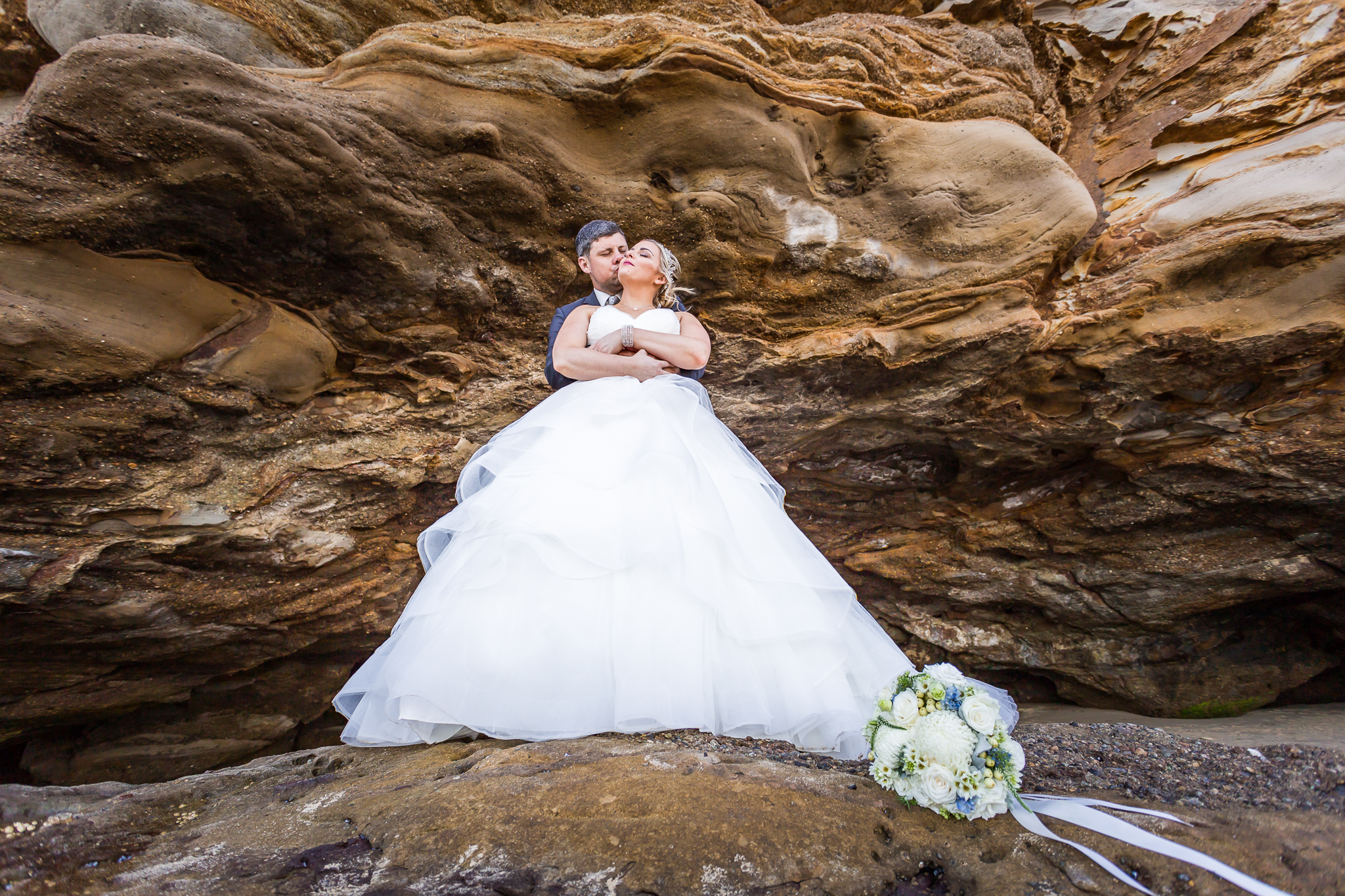 Christie & Greg were married at the beautiful Raffertys Resort. It was so lovely to have a glimpse into the lives of these two gorgeous, kind people. I knew right away that this day was going to be amazing. 
The ceremony went off without a hitch, and was full of fun & laughter. Afterwards we quickly ducked away for some photos on site and then at the local beach where we drew a little more attention than planned (see handcuffed photo)!! The bridal party then headed back for dinner, dancing under the most amazing light display I have ever seen. 
Thanks so much for inviting us to a part of your wedding, we wish you all the happiness in the world 🙂 
Melissa & Elissa xox  
Photography: Left of The Middle Photography
Ceremony & Reception: Raffertys Resort
Celebrant: That Altar Guy
Hair: Cobi Hair Art
Makeup: Jenna McLean
Entertainment: Tim Pringle 
Florist: Forever Floral
Event Stylist: Cupid's Corner & lighting by Mr & Mrs Hill
To check out Christie & Greg's engagement session click here.
Not long till the next blog, see you soon!