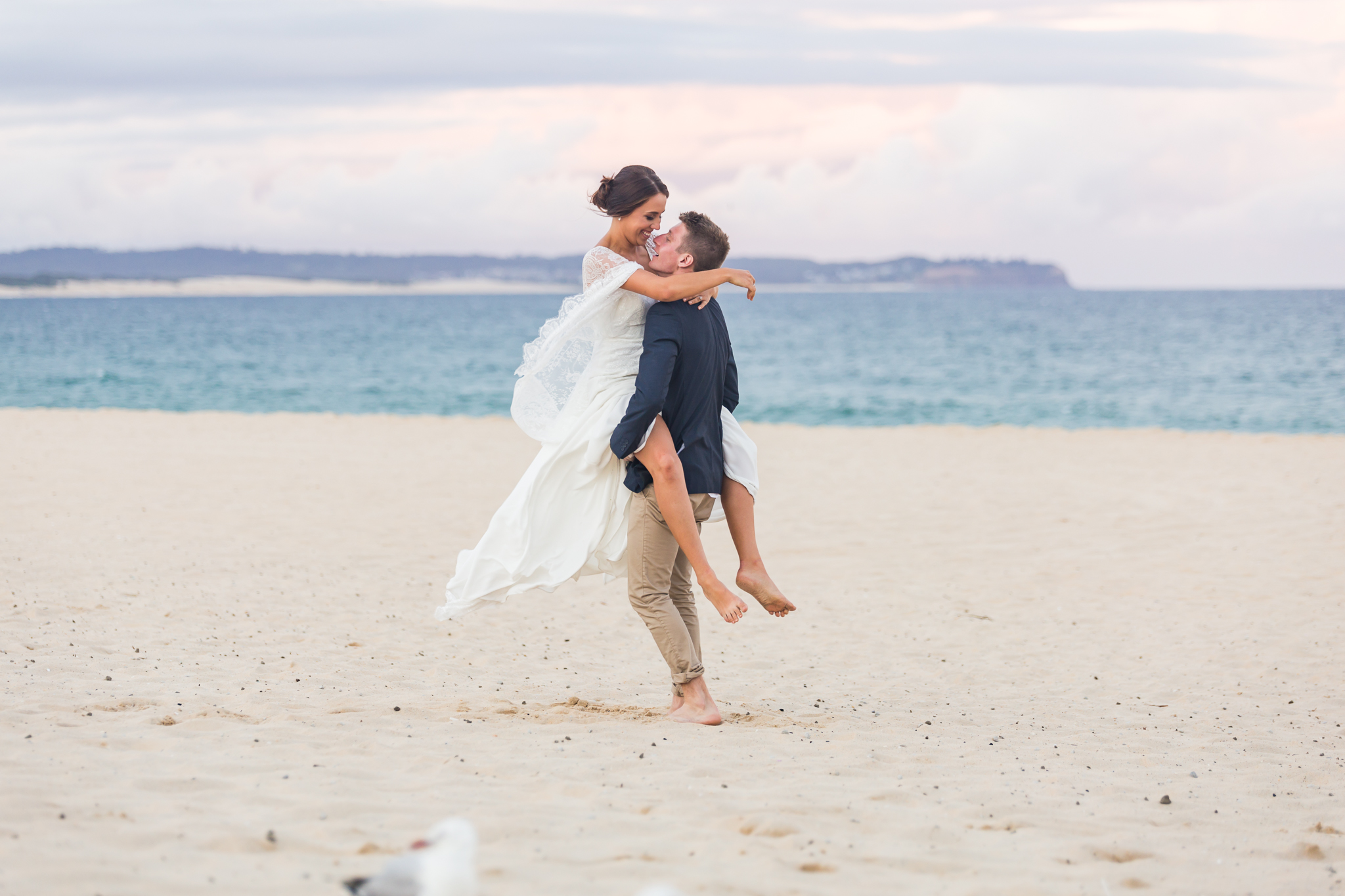 Emma & James were married at the Belmont Swansea Surf Life Saving Club, it was a beautiful spot that suited them perfectly. Emma got ready at the Caves Coastal Bar & Bungalow , while James found a local BnB with a pool. Emma's dress was gorgeous with angel wing sleeves – I probably asked her to show me her wings all day, haha!
After the bride and groom were officially married, they snuck off privately to share their vows with each other without any distractions (although I was hiding in the bushes). It was such a unique idea that I am sure they will never forget. Then we headed out for some photos with the bridal party.
I had lots of trouble choosing photos for the blog as there were so many hilarious moments during the day. If you see a guy on the dance floor featured a few times, he is totally single and ready to mingle (HAHA, and totally the brides brother who walked her down the aisle)!  
Thanks so much for including us on your special day, we wish you, your family and your beautiful boy all the best in the years to come. 
Melissa & Don xox
Photography: Left of The Middle Photography
Ceremony & Reception: Swansea Belmont Surf Life Saving Club
Getting ready: Caves Coastal Bar & Bungalows
Catering: Coast to Coast Roast
Florist: Warners Bay Florist
Celebrant: Karina Parkes
Cake: Cakes By The Lake 
Not long till the next blog, see you soon!