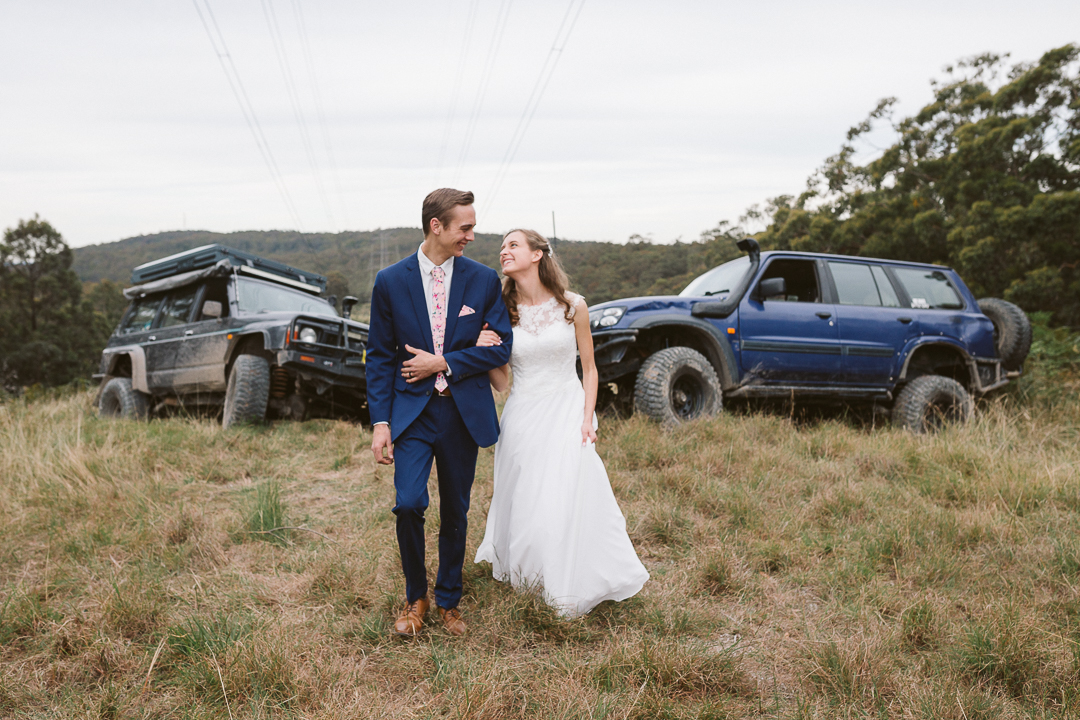 Jasmine and Emmerson were married on the top of the gorgeous Mount Sugarloaf overlooking the cities of Newcastle, Lake Macquarie, Cessnock and Maitland. And the only way to access our particular ceremony venue was via a 4WD! Due to covid their plans had to change, but between the photos, videos and zoom we had it all covered!
It was such a fun wedding to be a part of, from exploring the old train tunnels and climbing the quarry to getting a flat tyre on the way home, after all it is not a good 4WD trip without soaring over boulders getting a flat!!
Both Jasmine and Emmerson had a true sense of adventure and I loved every minute of our time together. Thank you both so much for having me along, this is a wedding I will never forget!!
Melissa  xox
Photography: Left of The Middle Photography
Ceremony: Mount Sugarloaf
Not long till the next blog, see you soon!