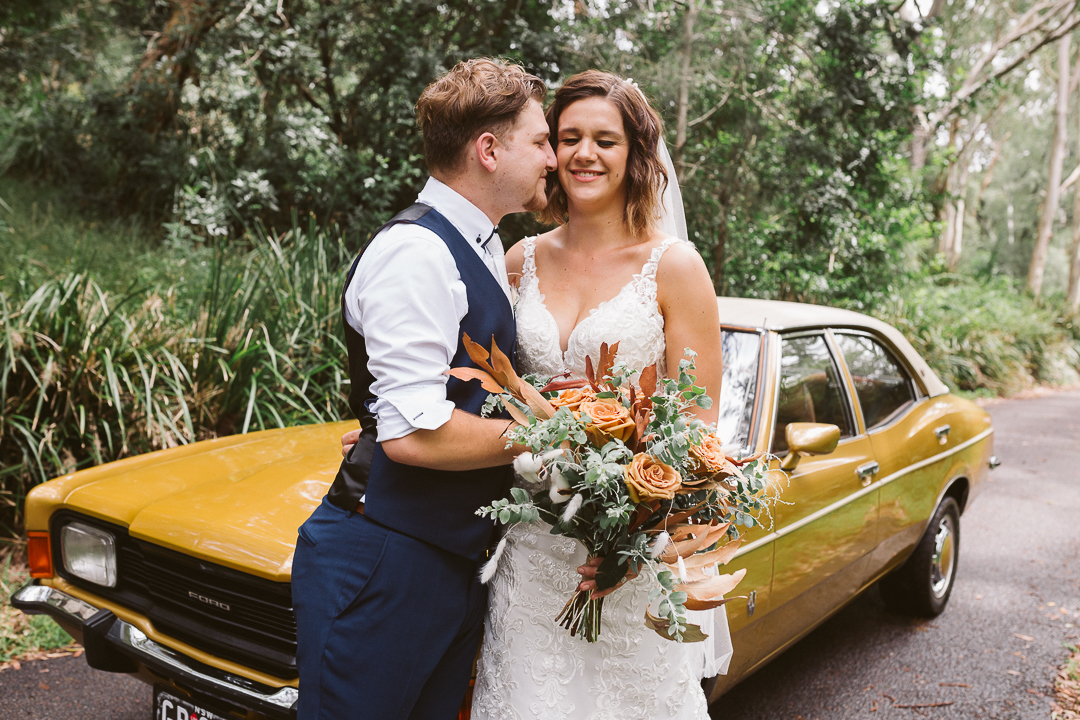 Dakota and Leo had the best day planned for their wedding, friends, family, and gorgeous wedding locations. Then it rained and rained and rained – so plan B it was.
They both wanted a relaxed and rustic feel for their wedding day so Blackbutt Reserve was the perfect ceremony location surrounded by nature and covered in natural beauty. And with the umbrellas by our sides, it went off without a hitch.
After taking lots of gorgeous photos, and getting slightly wet, we headed to their plan B reception location in Raymond Terrance. The space was decorated beautifully with a warm rustic and welcoming feel as soon as you entered the doors.
I am so happy Dakota and Leo got the day they had been dreaming of, was such a lovely wedding to be a part of thanks so much for trusting me to take your wedding and engagement photos.
Melissa xox
Photography: Left of The Middle Photography
Ceremony: Blackbutt Reserve
Reception: C3 New Life
Minister: Trent Haddow
Entertainment: Jack Hayden
Florist: Ella Randall
Makeup artist: Brooke Turner
Not long till the next blog, see you soon!