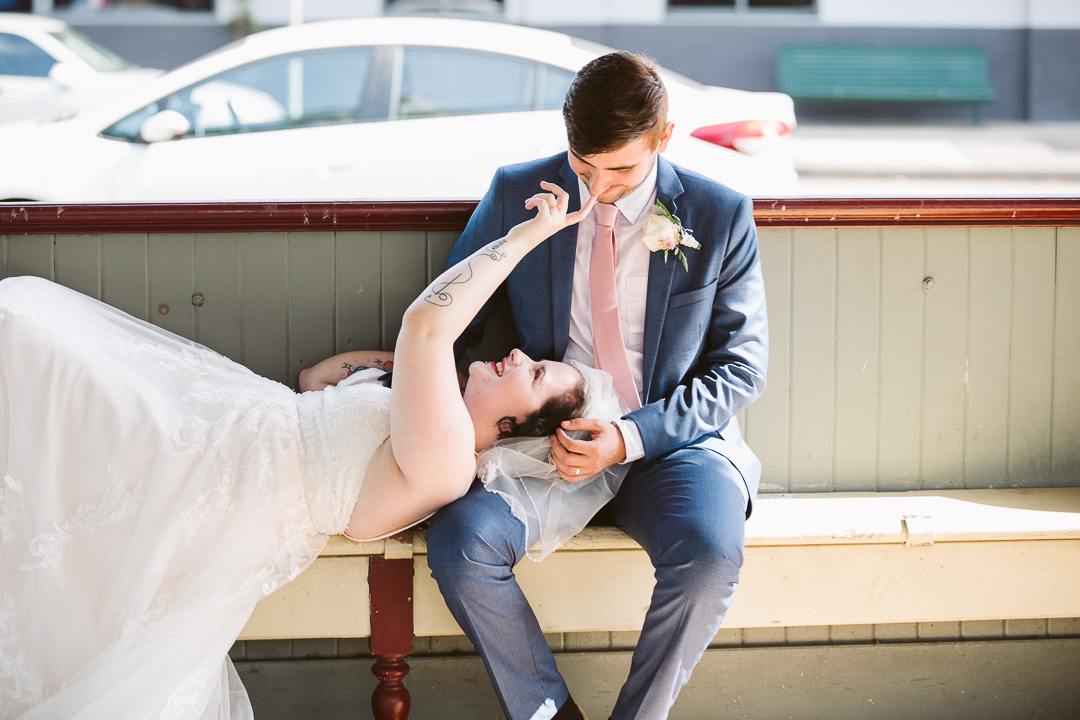 Nina and Tom were married Wallsend Presbyterian Church is a church in Western Newcastle. Like most weddings over the last 10 months or so, they had to change a few things leading up to their big day – but now I couldn't imagine it going any better.
This was a bit of a celebrity encounter for me … because as soon I saw Tom all dressed up in his suit all I could think of was that he looked exactly like David Tennent (Dr.Who)!! What do you think?!
After a meaningful sermon by their minister, Matthew Crocker, and a few family photos the newlyweds headed around town a 1960's Classic Princess Limousine for some gorgeous photos together before meeting up with their guests at Jesmond Park.
It was such a lovely wedding to be a part of thanks so much for trusting me to take your wedding photos.
Melissa xox
Photography: Left of The Middle Photography
Venue: Wallsend Presbyterian Church
Minister: Matthew Crocker
Transport: Absolute Vintage
Not long till the next blog, see you soon!