'You know you're in love when you can't fall asleep because reality is finally better than your dreams.'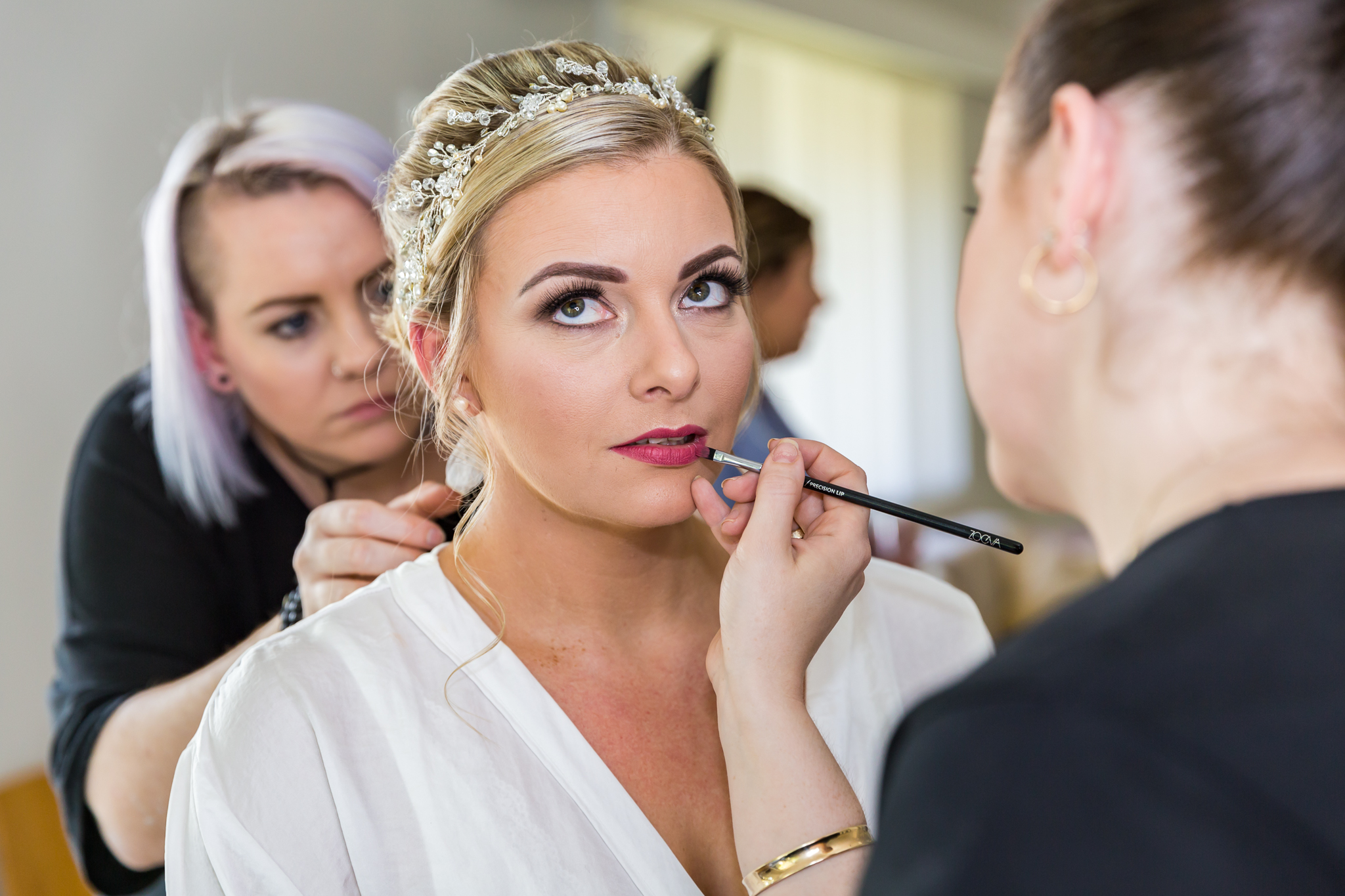 Getting ready
Before we get there make sure both parties have all the important things in one place. When we arrive we will photograph all your details as you continue to get ready. Typically we will be there 2 hours before party 1 leaves for the ceremony and 1 hour before the party 2 leaves for the ceremony (all day package only). There is no need to be fully dressed by the time we arrive as we will photograph your wedding attire and accessories before you put them on. 
Wedding attire
This includes things like dresses, suits, shoes, ties, socks, shawls etc. Have them hanging together on a window or wardrobe with the corresponding shoes/socks etc underneath or close by. Make sure all the tags are off and the shoes are out of the boxes. We may move them around once we get there to find the best light, but having them all in one place makes it easier.
Accessories 
This includes things like jewelry, rings, flowers, something borrowed etc. Make sure these are close by, maybe on a bed or table near the wedding attire and easy to find. That way when we get there we can photograph them without having to disrupt you to find everything!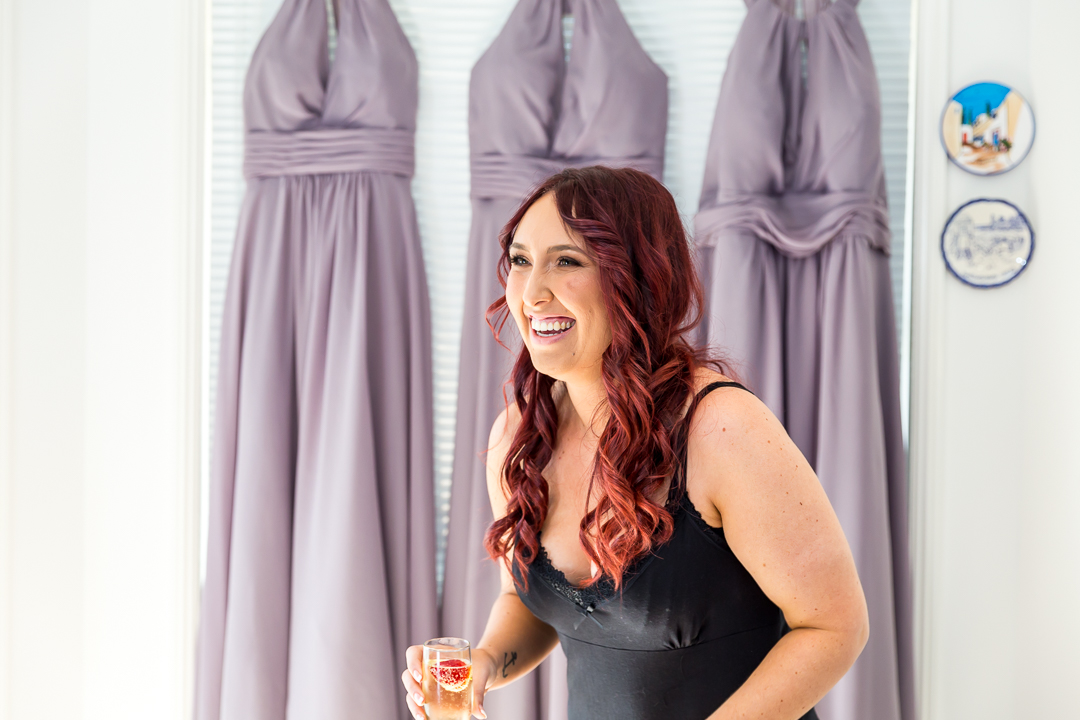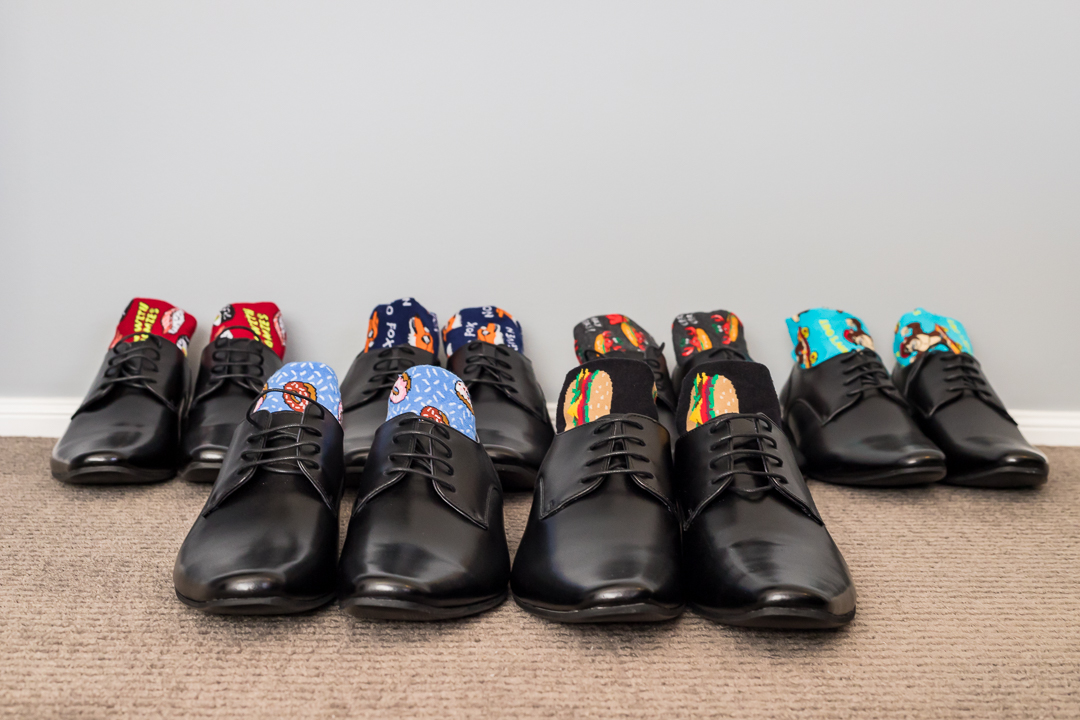 Hair & makeup
The best people to give you an accurate estimate on your prep time will be your hair stylist & makeup artist. You should aim to have everyone finished with hair & makeup about 40 minutes before you want to leave for the ceremony, depending on the dress timing.
Putting on the dress 5 – 20 minutes
Some wedding dresses can go on within 10 seconds. The vast majority however, don't. Give it a test try before the wedding, and time yourself. If possible, have whoever is going to be there with you on the day help out – they are the one who really needs to know what they are doing. Many dresses are easy in-store when you have the professional fitter to help you out, but can take a little longer if you forget the precise way it buttons or laces together.
Formal photos 15 minutes before leaving for ceremony.
Before we leave for the ceremony we will squeeze in a few photos, especially if you have family around. These won't usually take the full 15 minutes, but having a little buffer time is always helpful especially if there are children in the bridal party.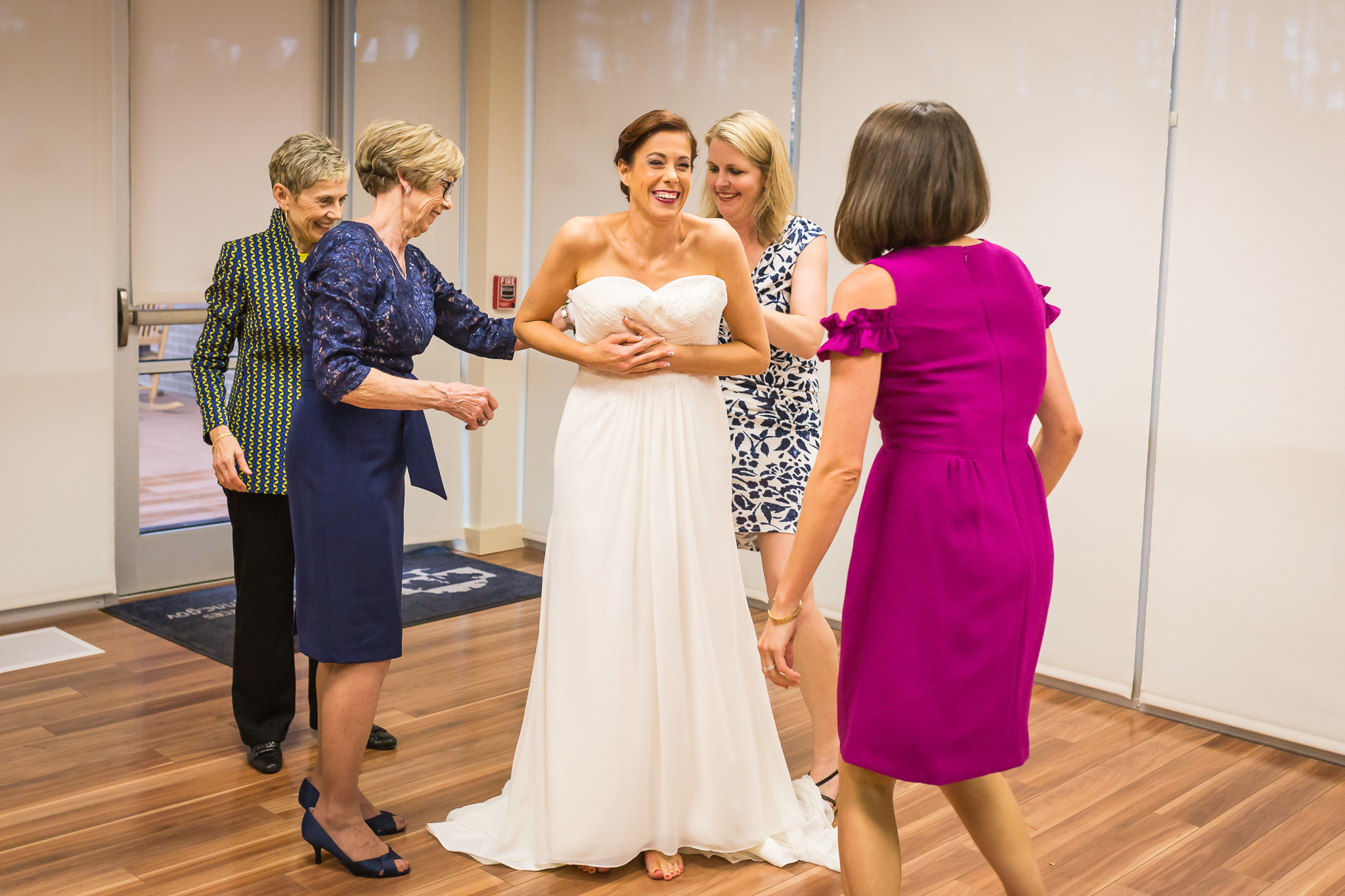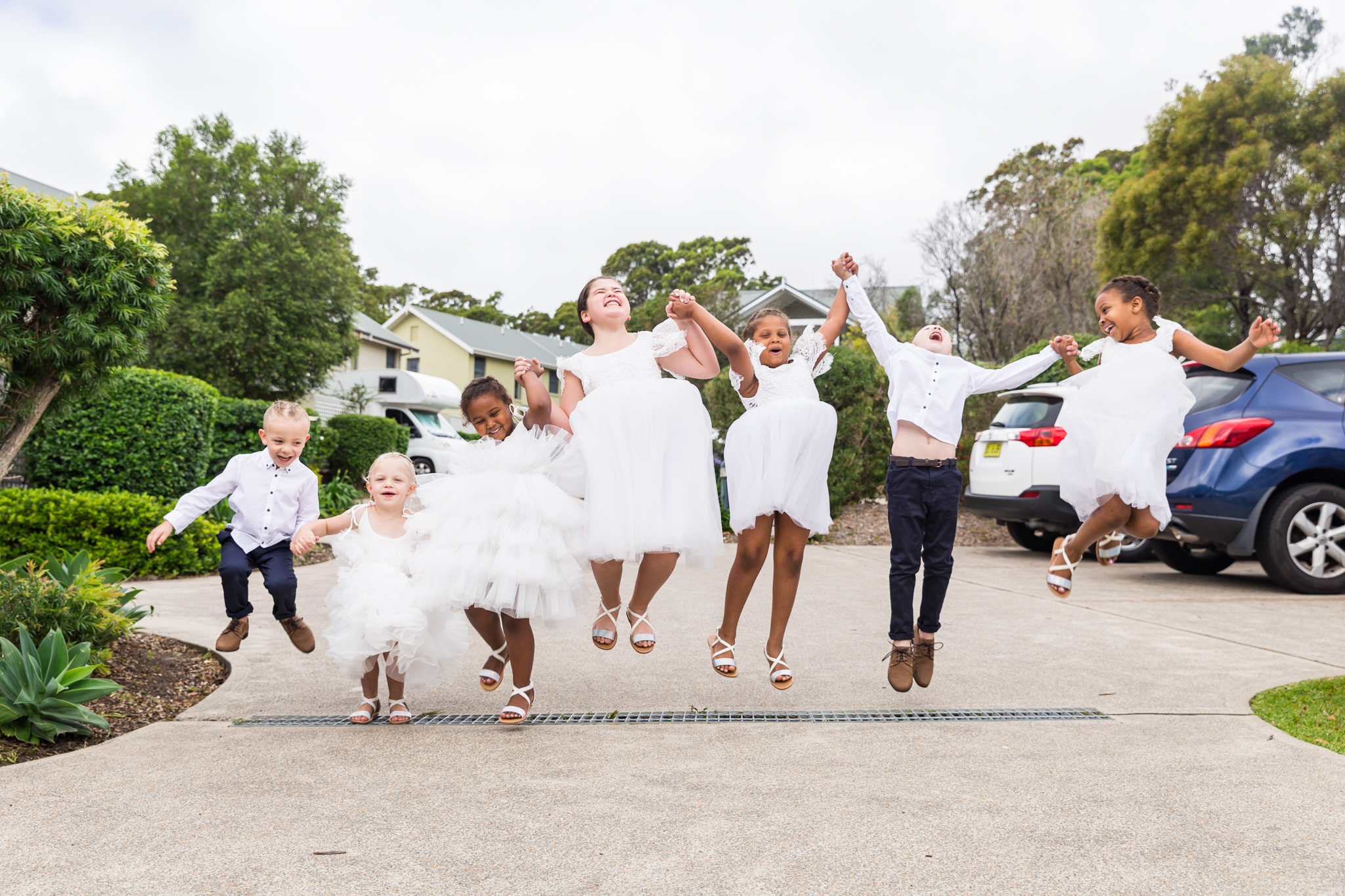 The Ceremony
Ceremonies last anywhere from 20-60 minutes with most around 30 minutes. Make sure you allow enough time ( 10-15 minutes) for your loved ones to congratulate you right after you get married and before we make a start on the family photos.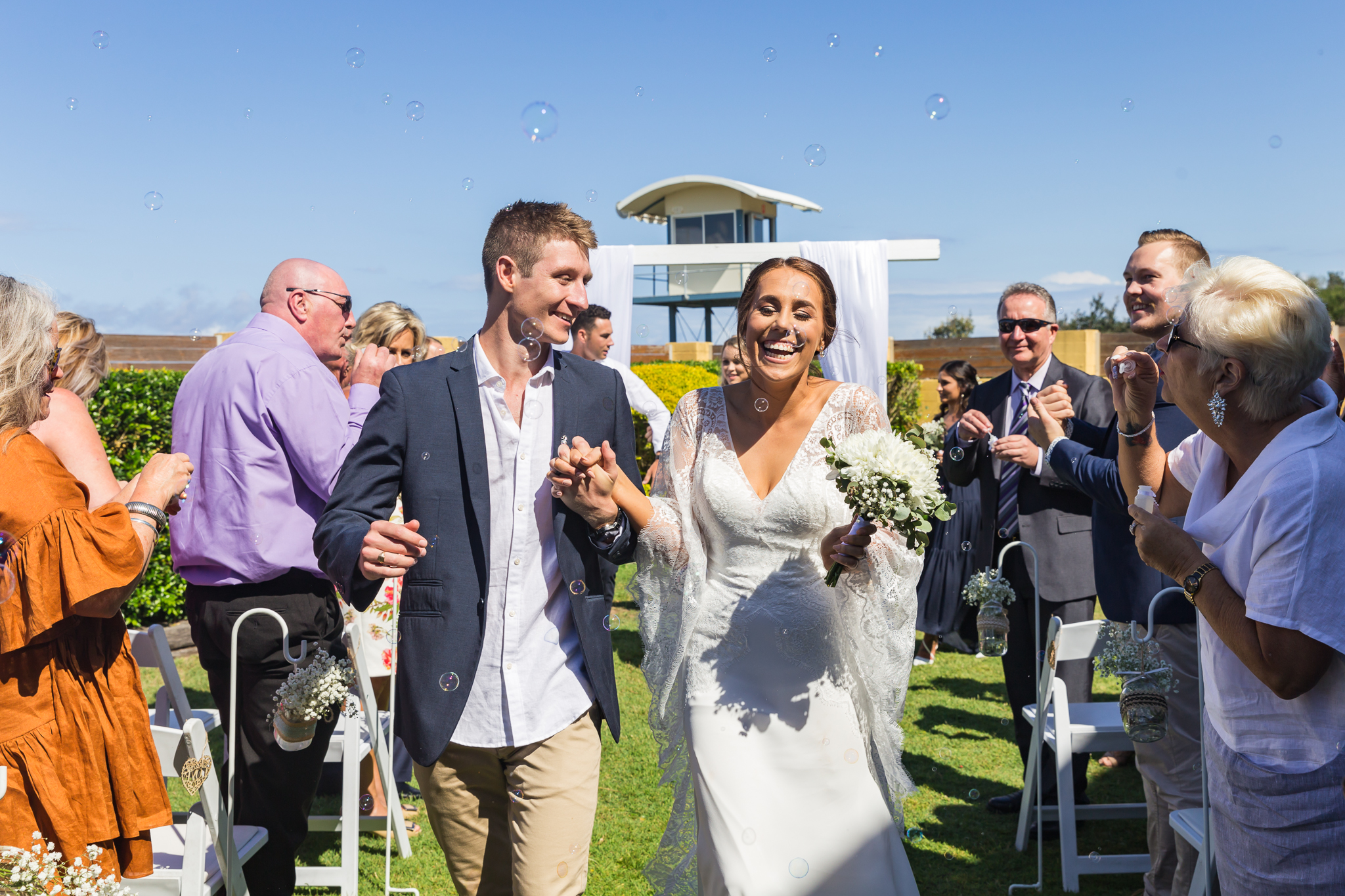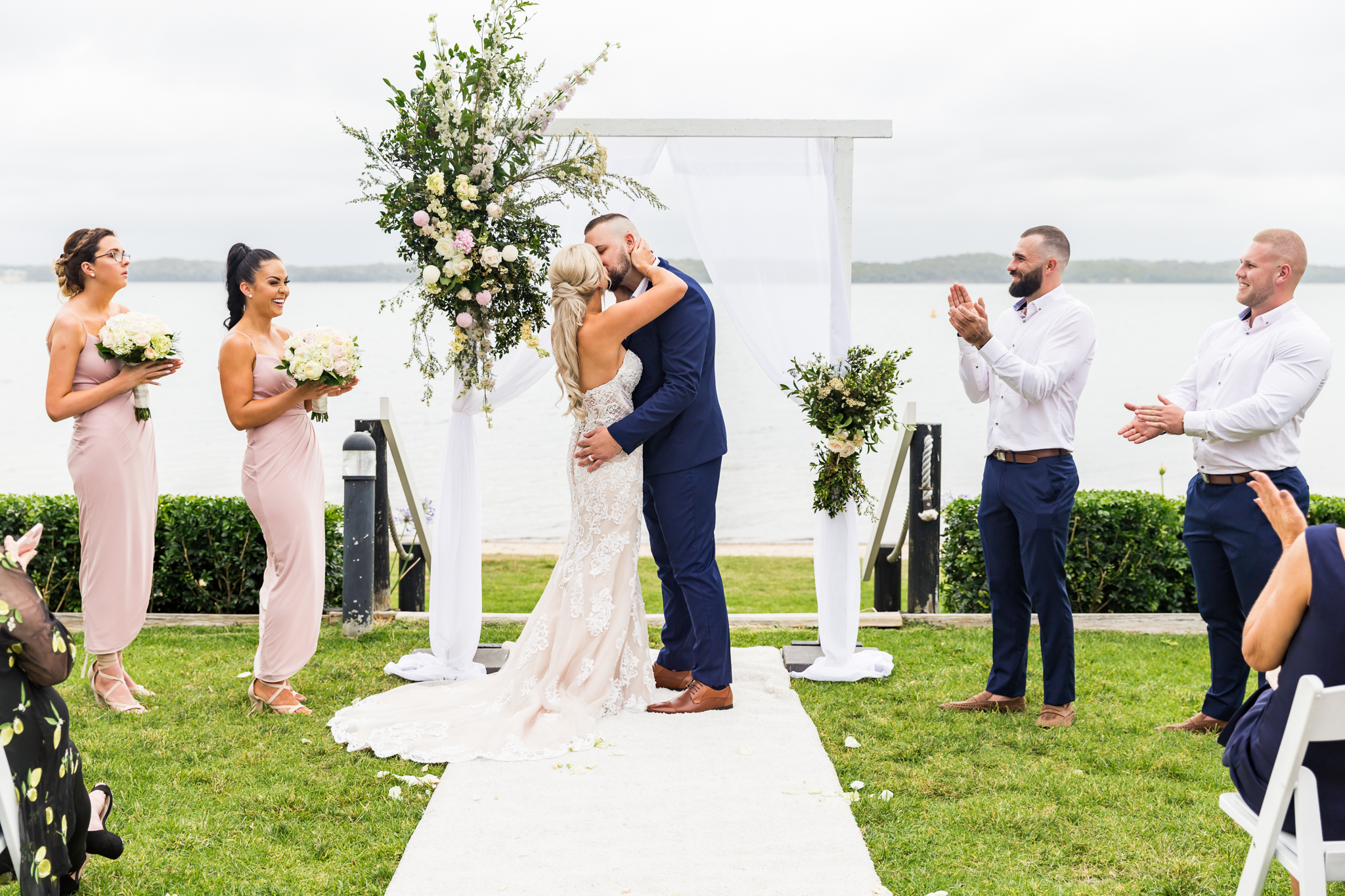 Location photos 60 to 90 minutes, plus travel
Ideally we like to only use 2 locations, as travel time is dead time. Loading/unloading, finding a park etc is a significant time waster, more so the larger your bridal party is.
Bridal party photos 20 minutes per location (2x location = 40 minutes)
After that, we will leave the bridal party behind and focus on getting some shots just of the two of you.
Couple photos 15-20 minutes per location (2x location = 30-40 minutes)
Of course, these times can be condensed/expanded as you like. It can be nice to add some time to hang out and have a snack and some drinks – it's often just about the only time you'll have to yourselves through the entire day.
Sunset photos 15 minutes
Golden hour, the best and most flattering time of any day. Unless it's raining or overcast, 99% of the time the best light will be at sunset. Making sure you're available at this time is the single best thing you can do to help your wedding photos look awesome. If we can pull you out of the reception for 15 minutes you will thank us later!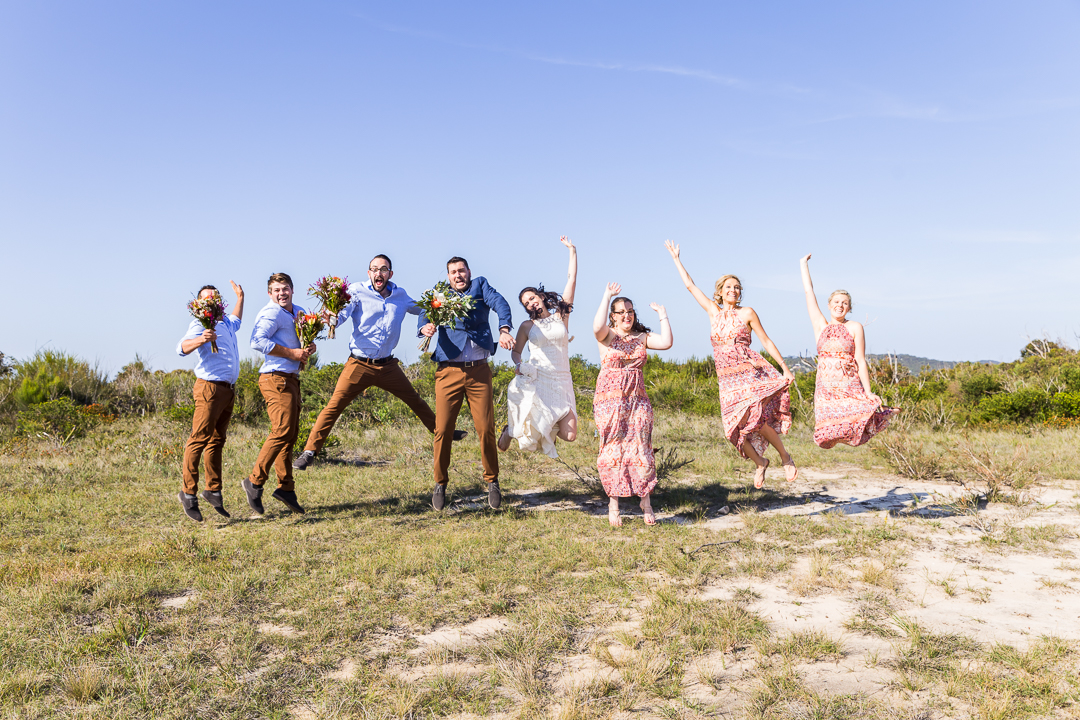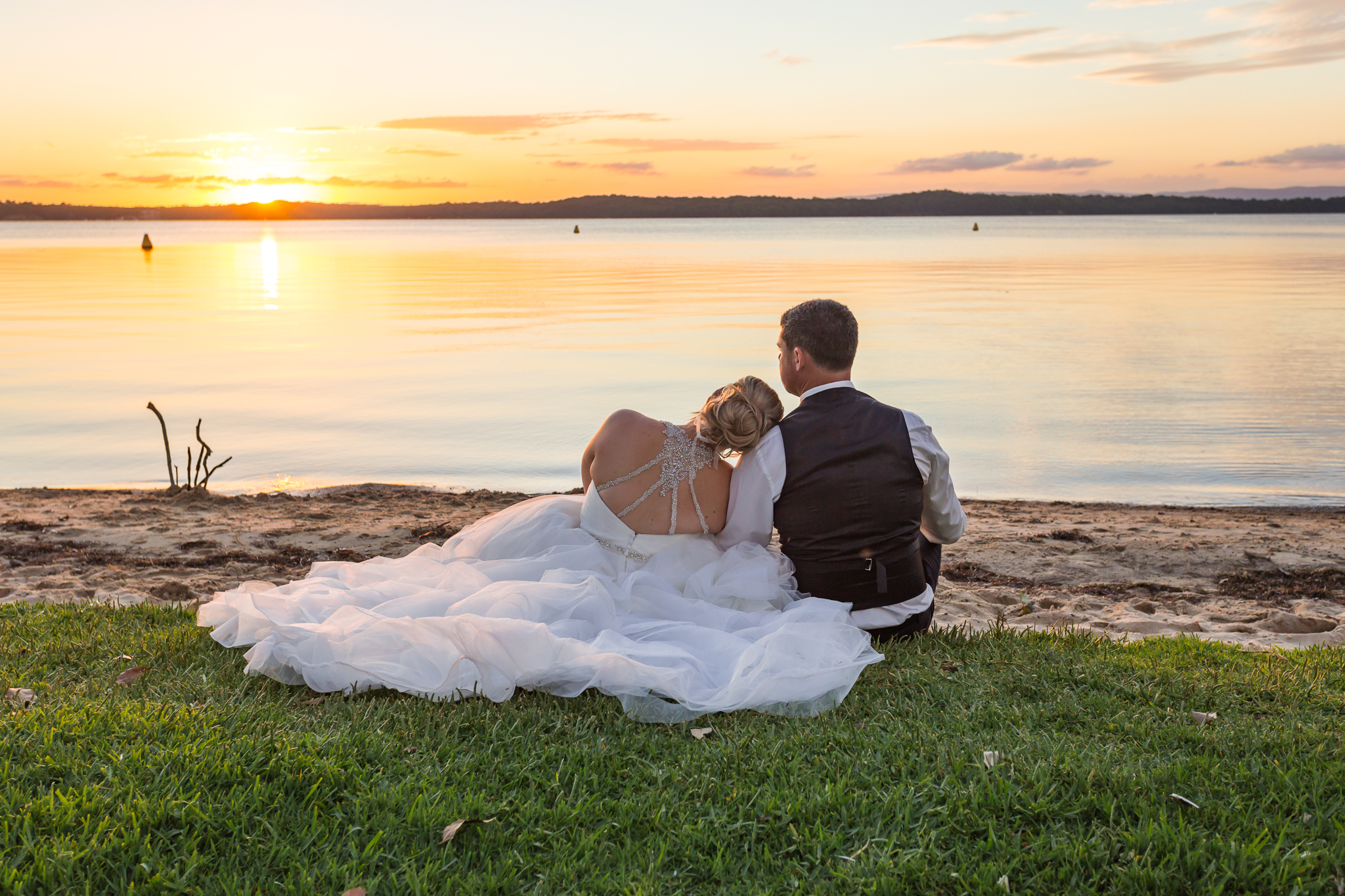 The Reception
Most reception venues will have a recommended timeline for you to work from or adjust. If you're planning it yourself, it's mainly a matter of co-coordinating with your caterer to make sure things go smoothly.
– If you're having more than 4 speeches, consider breaking them up into multiple sections.
– If you're running your own music, have someone assigned to manage it.
– And if you are planning a sparkler exit, get the double-length sparklers.
But most of all have fun, it is your day!!