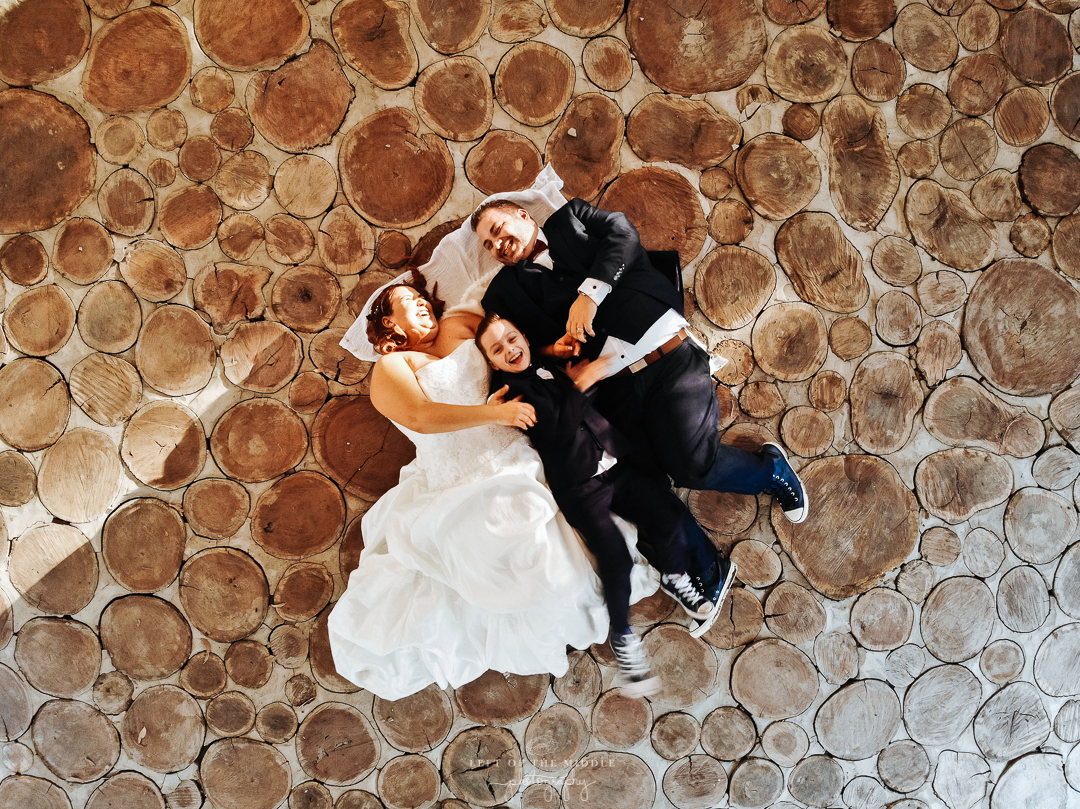 Mel & Mitch were married on one of the most sought after dates in 2019, May the 4th (Star Wars reference for anyone not 'in the know')!
They were married on a gorgeous autumn day at The Registry at Blackhill. To decide who would say their vows first, the bride and groom surprised everyone with a cheeky game of rock–paper–scissors, Mitch won (lost?!) and said his first, it was a very cute twist.
Following the ceremony, we took the bridal party out for a few photos on the property then headed back to mingle with family and friends under the marquee which was full of food and drinks. While there, I noticed the handmade cordwood floors and had a crazy idea to have the newlyweds lie down on it for me to get a photo of them from above – it was so unique and awesome!! 
Thank you so much for having me as your photographer. It was lovely to get to know you – and may the force be with you in all the years to come!
Melissa xox
Vendor Credits:
Photography: Left of The Middle Photography
Location: The Registry at Black Hill 
Celebrant: Alan Murrell from Black Tie Celebrants 
Catering: Billy Goat Catering
Stationary: Just Peachy Invitations
Not long till the next blog, see you soon!