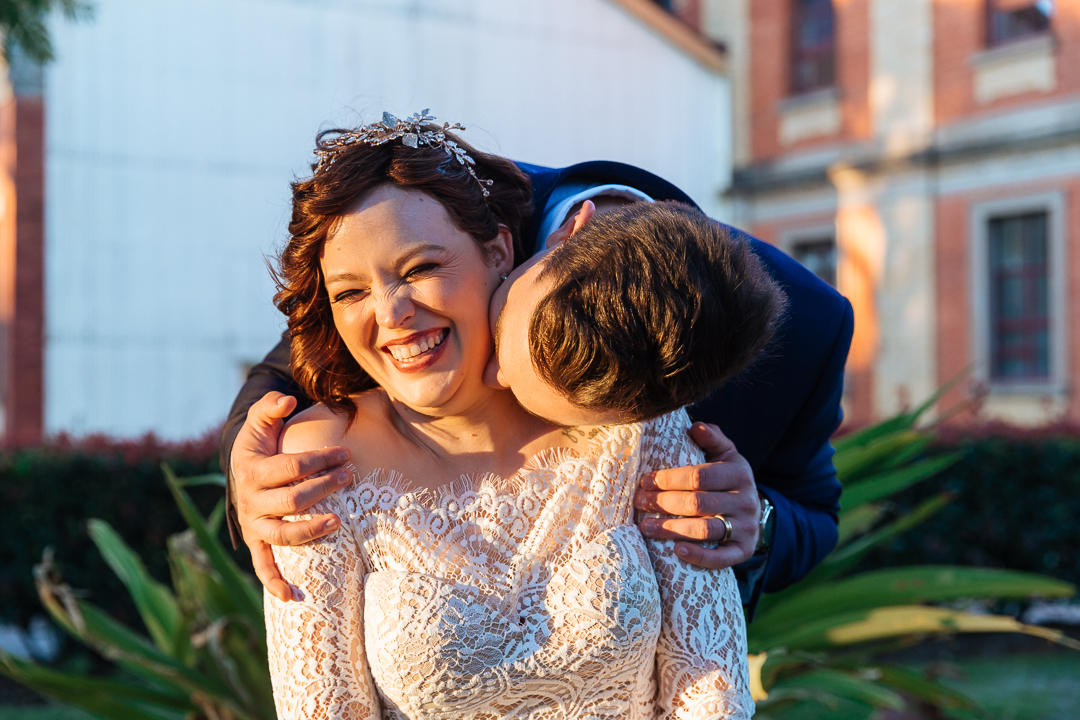 Angela & Ben were married at The Walka Water Works in Oakhampton. It was their dream location to get married overlooking the Water Works and it was stunning. Angela looked beautiful in her wedding dress as she walked down the aisle to Ben with their daughter and her bubble machine. Everything was going perfectly until it came time to exchange rings … I won't say who forgot/misplaced/couldn't find the rings, but just know that by the time they went to sign their marriage certificate the ring had been found!
From that point on it was all fun and games. They did brilliantly with their photos as we took a quick stroll around the grounds then back to the guests. I love shooting at Walka. And it's a special place for Angela & Ben so it made for a special day for all.
Thanks so much for inviting me to be a part of your day, it was amazing!
Melissa xox
Vendor Credits
Photography: Left of The Middle Photography
Location: Walka Water Works
Celebrant: Victoria Langham – A Beautiful Day
Wedding Planner: Hunter Wedding Hire
Hair & Makeup: Olivia Sykes
Not long till the next blog, see you soon!