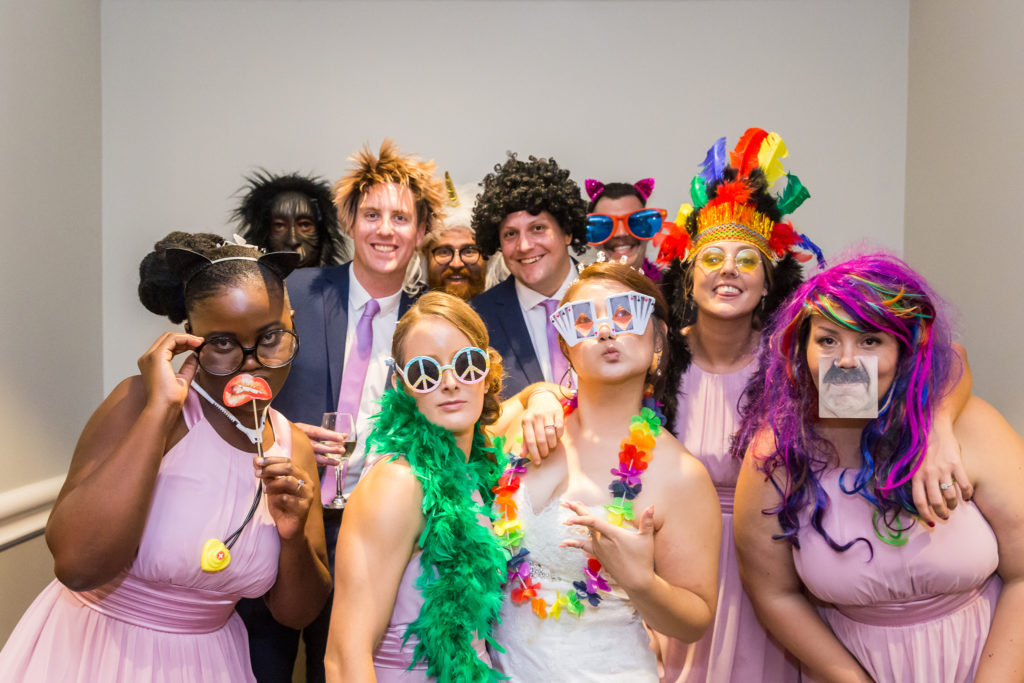 The photo booth is a modern update on a classic memory maker and has become the must have addition for any wedding reception, party or event. 
As an open air photo booth we can set up pretty much anywhere, all we need is a table for the props, decent above light, about 3-4 square meters of space and a wall. 
Our photo booth is an open design, meaning that many more people can fit in the shot. Images are digital and delivered to the newlyweds with the rest of their photos. And with the absence of printed strips it frees up the booth to allow things to get a little more wild and carefree. There are no limits on the amount of times you can hop in the booth so you can try to out-do yourself and your friends every time! The silly and spontaneous shots that come out of this booth will be some of your favourite photos from the event.
When was the last time you saw your grandparents in an afro wig, or your bridal party with moustaches? We provide everything and can customise the props to suit your personality/job/hobby/location!
The photobooth comes free with the all day wedding package or runs for $100.00 per hour for any event.