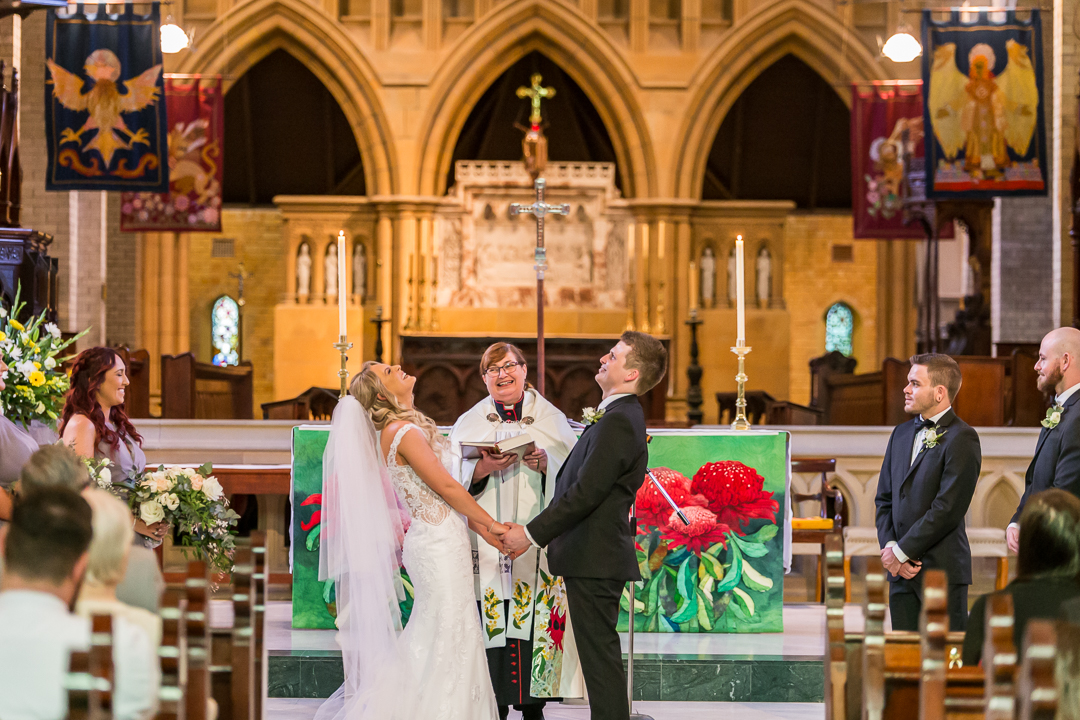 Jasmine and Cody were married on a beautiful spring day in Newcastle. The girls spent the morning getting ready at Cody's grandmas house, and the boys at his mum's house. After a morning full of fun shenanigans we headed to the Christ Church Cathedral for the ceremony. It was a stunning place to get married, the light and vastness of the church was just beautiful.
After the ceremony we headed all over Newcastle for the bridal party photos – well, where we could find parking anyway! But we did well, and the bridal party was hilarious and had the best time hanging out.
Congratulations newlyweds!
Melissa & Elissa xox
Photography: Left of The Middle Photography
Ceremony: Christ Church Cathedral Newcastle
Reception: Merewether Surfhouse
To check out Jas & Cody's engagement photos click here 🙂
Not long till the next blog, see you soon!