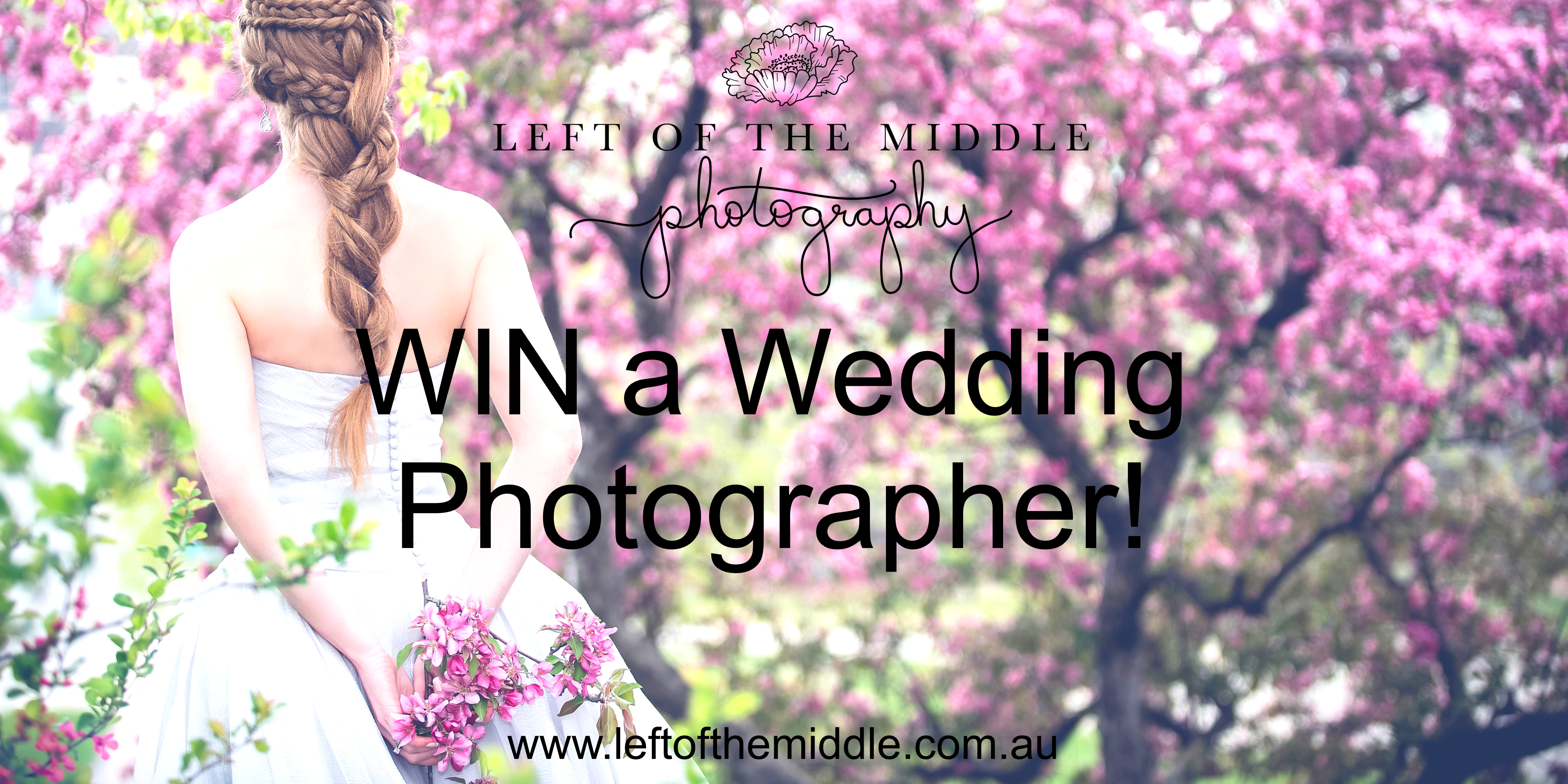 ---
This year is just flying by, hello spring! We have been lucky enough to photograph some amazing weddings and events this year, with some really exciting adventures planned for 2019! So we are feeling extremely grateful to our local community and would love to give back.
To celebrate – and I can't believe we are about to say this – we are giving away an 8 hour wedding photography package worth over $3,000.To see what this includes see below or visit www.leftofthemiddle.com.au/weddings/
-Pre wedding planning session
-Pre wedding couples photoshoot
-Wedding rehearsal (day before)
-All day wedding photography coverage (8 hours)
-Party 1 getting ready
-Party 2 getting ready
-Ceremony, couple, bridal party & family photos
-Reception, speeches, first dance, cutting the cake
-Personalised imagebox filled with prints
-Open air photo booth
-500-700 high resolution processed images
-2 photographers
-sense of humour & backpack full of lollies
The competition starts on September 1st, 2018 and runs till September 14th, 2018 midnight AEST. The winner will be notified via email
So how do you enter?!
1/ Complete the form below with all your wedding details and make us SWOON!
2/ Share our Left of The Middle Photography competition post on Facebook and tag a friend who is planning to get married.
Terms & Conditions:
-new bookings only
-entries accepted via our website www.leftofthemiddle.com.au only
-all locations will be considered – eg take us to Iceland? New Zealand? Scotland?
-entries only valid when submitted between September 1st – 14th, 2018, late entries will not be considered
-if winner does not respond to email within 5 days, a new winner will be selected
-prize valid for 2018/2019 only
-if travel is required more than 1 hour from postcode 2264, winner will be responsible for transport, food and accommodation costs
So what are you waiting for?!
ENTER, SHARE & ENJOY a wedding on us!
Good luck,
Melissa & team 🙂