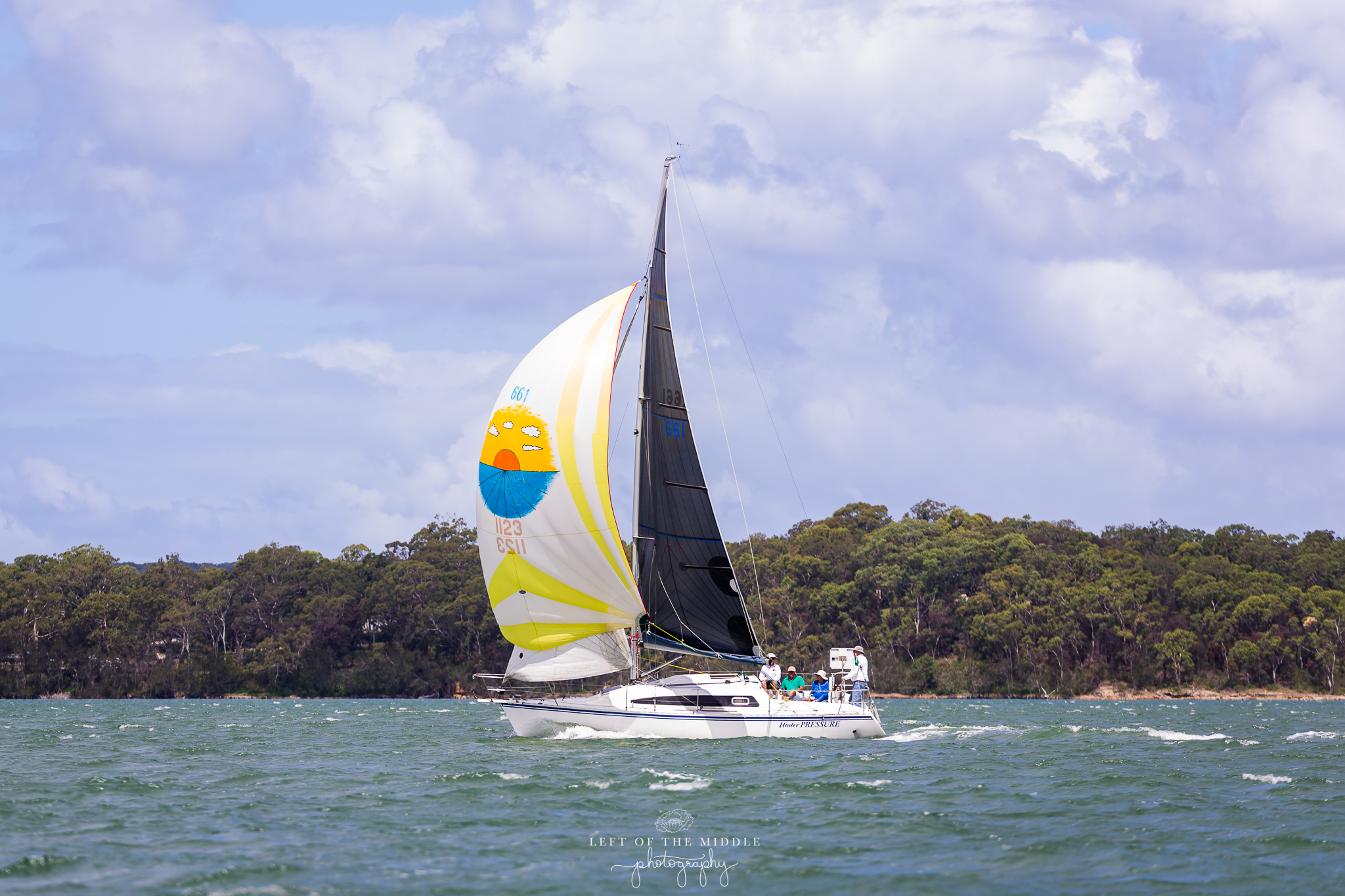 Each year the Royal Motor Yacht Club in Toronto hosts the Heaven Can Wait Charity Sailing Regatta in support of the Hunter branch of the NSW Cancer Council who provide domestic support services for both terminal and recovering cancer patients.
This year I was set up to photograph the event from Sunshine Point. This gave me the chance to photograph most of boats passing me twice as they sailed to the Mannering Park Mark and back past me again.
The Heaven Can Wait Charity Regatta was conceived and inaugurated by Lake Macquarie resident, keen sailor and cancer survivor Shaun Lewicki as a major annual sailing event on the lake, to promote sailing, the Lake Macquarie/Newcastle/Hunter region – and to raise funds for cancer research. 
The regatta covers the length and breadth of beautiful Lake Macquarie and is 5 races run in parallel – a One Lap Dash, a Short One Lap Dash for Off The Beach boats with a Yardstick rating less than 114 and Trailer Sailers, a Dinghy Dash for Off The Beach boats with a Yardstick rating of 114 or greater,  a 12 Hour Race and a 24 Hour race.
To purchase a digital image or canvas print of your boat please send us a message by clicking here. 
Digital images: $5.00
Canvas prints: $49.00 – $289.00
Digital Images: Once you have ordered your digital image your image will be emailed to the email provided within 48 hours.
Canvas: Most orders (depending on size) will be ready within 10 business days and sent to the address provided in your order. All canvas prints are printed on high quality artist stock, using eco-solvent inks, and is then stretched and wrapped around a quality wooden frame. All the timber is sourced from sustainable forestry and each canvas comes with string for instant hanging.
Not long till the next blog, see you soon!