Well that storm got a little crazy, talk about being in right place at the right time!
Over the past few weeks I have been going through some of my favourite landscape and wedding photos of 2018. And number one on my landscape list is this unexpected shot. I call it unexpected because I was at the beach for a swim and snorkel with friends and bit of course a bit of underwater photography.
Then as we were leaving the beach still dripping wet after spending the afternoon in the sea, I happened to notice a bit of lightning south towards The Entrance. And since I had my camera in hand that I would have a go at taking a few photos of the incoming storm. 
Little did I know it was going to be the show of all lightning shows!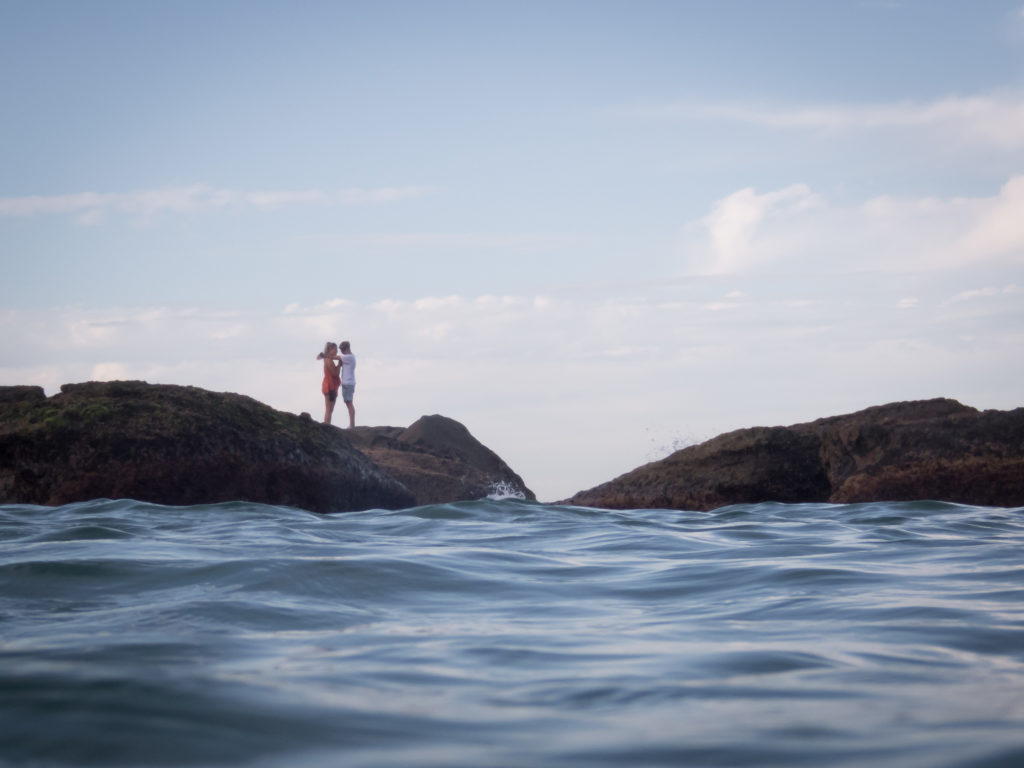 We had parked in the top car park at Soldiers Beach with probably the best vantage point for the storm – the only problem was I had none of my usual storm chasing gear, just my underwater camera I had been using all afternoon. So I ended up having to improvise by finding the flattest and driest surface I could … a beach sign! Not ideal as it wasn't 100% level, but I had to take advantage of what I could for this long exposure, and I guess the rest is history. 
Below is a photo of my very 'non-technical' setup.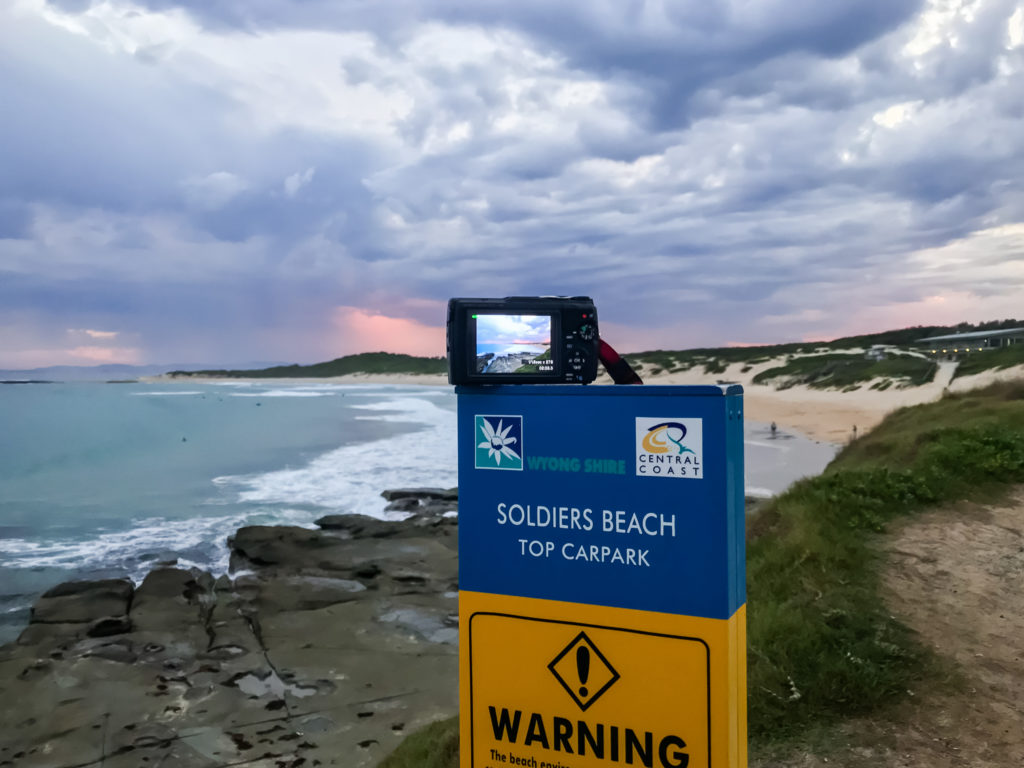 This shot was a long exposure and shot in live composite mode. Which basically means the camera shoots a series of images continuously using the same exposure time.
And all the images are combined together into a single composite – in camera. The first image is used to record the ambient light. After the first exposure, only the brighter pixels in any following images are used (the lightning in this case). And if nothing becomes brighter in the scene, nothing changes in the picture.
Below is what featured the next night on the local news station. 
A big thank you all so much for your support in 2018! Your referrals are important to our business, if you know of any friends, work colleagues or family members who are getting married, need family portraits or some art (like this shot!) for their wall or anything in between, please do not hesitate to contact us.
And our 2018 wedding blog coming out next!
To see more photos from other photographers that night click here.